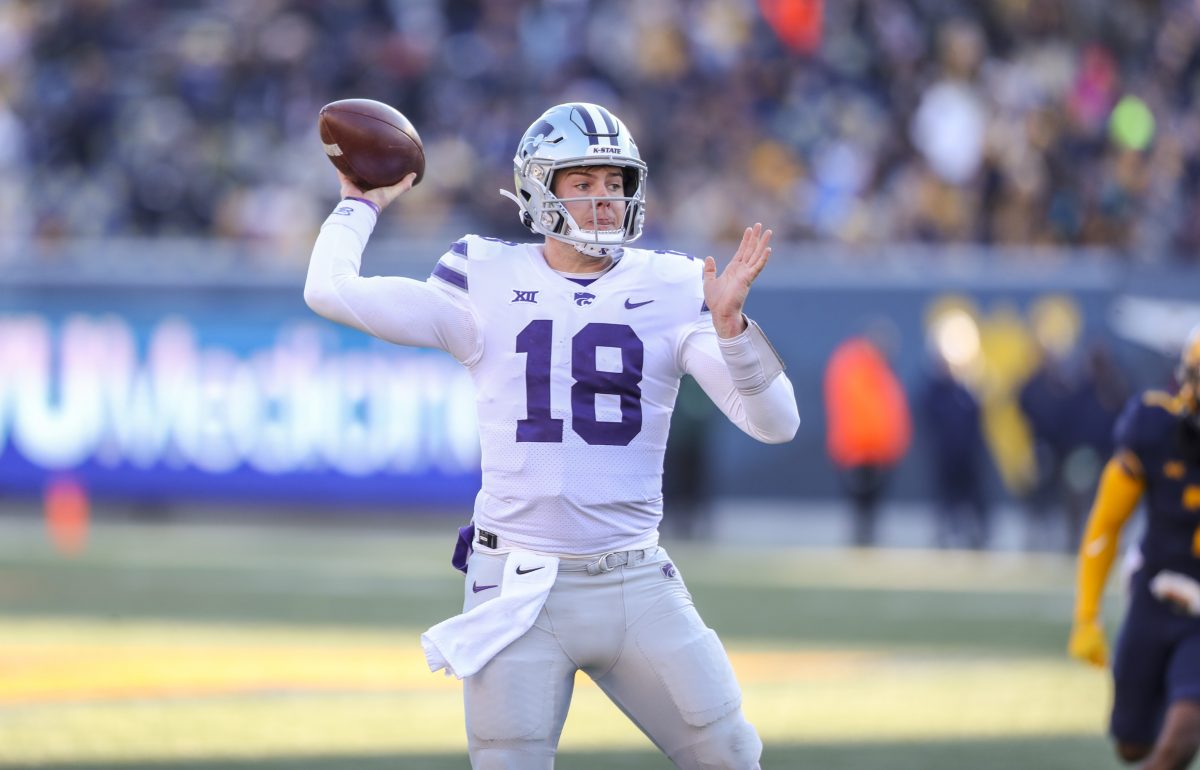 On Saturday, the 15th-ranked Kansas State Wildcats will take on the Missouri Tigers in Columbia (MO) at 11:00 a.m. on the SEC Network.
Last year, the Wildcats dominated Mizzou in Manhattan (KS), to the tune of 40-12 behind a big-time performance from Deuce Vaughn. Despite that one-sided affair just a year ago, the folks in Vegas believe this is going to be a tough, hard-fought contest.
As of Friday afternoon, the Wildcats are only favored by 4.5 points. Yes, four and a half points. While purple-clad fans and many from around the Big 12 believe this game will look a lot like it did last year, regardless of the venue, Vegas is drinking the Mizzou Kool-Aid. Joel Klatt doesn't get the hype either.
"So you're telling me, like, Will Howard is basically undefeated outside of facing Bryce Young? Okay! And Missouri is only a dog by -4.5?," Klatt asked in a recent episode of his show. "Why! Why?"
Kansas State is the reigning Big 12 Champion and is coming into the contest as the 15th-ranked team in the country. Meanwhile, Missouri is coming off a 6-7 season and just struggled against Middle Tennessee State, escaping with a 23-19 win last week.
"This is the fifth year for Chris Klieman, they're the defending Big 12 champs with a quarterback whose only loss is against Bryce Young. And they're going to face a team in Missouri that, yeah, has a really good wide receiver, Luther Burden, but, outside of that, what do they have?," Klatt asked. "They certainly can't run the ball. Last week against Middle Tennessee – Middle Tennessee – they ran it for just over two yards per carry."
"-4.5? What are we doing? I get it. Those buildings (in Vegas) don't build themselves," Klatt said. "(But), guys, this is stealing. This is stealing."
"-4.5? Absolutely!," Klatt stated. "Kansas State is going to win by multiple possessions – not a doubt in my mind."