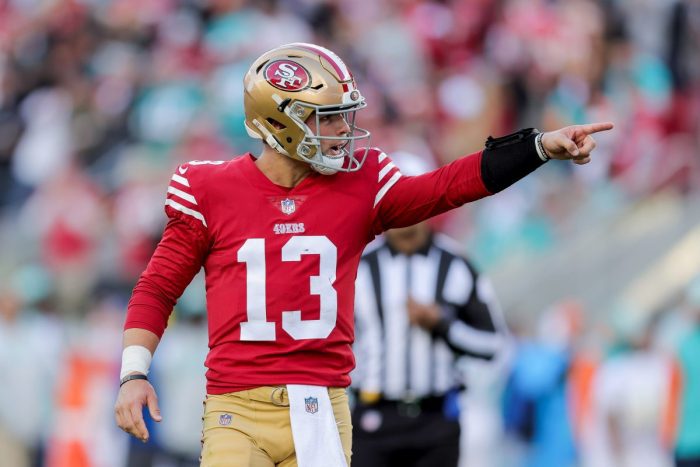 Last week, Iowa State fell to Iowa in the annual Cy-Hawk game in a 20-13 heartbreaker in Ames, their seventh time in the last eight meetings.
Two players who have plenty of experience with this rivalry now share the field for the San Francisco 49ers, with quarterback Brock Purdy being a former Cyclone and tight end George Kittle a Hawkeye.
Naturally, the two still keep up with their alma mater's success in the rivalry, and it appears they had some sort of personal wager on last week's game.
On Thursday, when Purdy showed up for his media availability, he was donning Herky the Hawk's head, the official mascot for the Iowa Hawkeyes.
The dejected look on Purdy's face tells the story, as wearing anything that resembles Iowa's colors, let alone their mascot's head, goes against everything in his DNA.
However, you've got to give it to Purdy for paying up, as it couldn't have been easy.
Here's to hoping that next year we get to see George Kittle dressed up as Cy the Cardinal.