BYU Cougars
The Big 12 Has a Chance to Make Another Big Statement on Saturday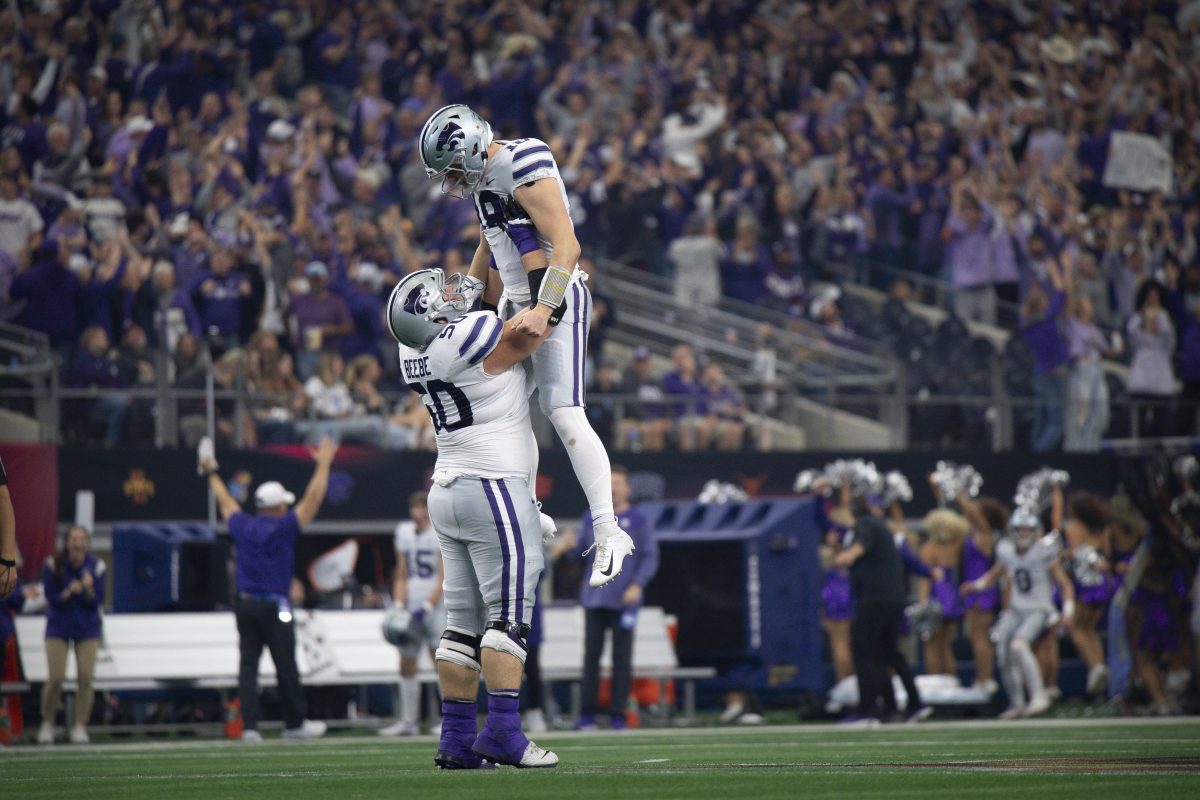 This Saturday will be the final non-conference game for almost every team in the Big 12. Outside of Houston and TCU, the other 12 teams will be playing opponents from other conferences.
While there were plenty of big-time matchups last week in the conference, week three will also provide a big opportunity for a pair of Big 12 teams. Kansas State and BYU will be facing some interesting opponents on Saturday. The Wildcats will be traveling to Columbia, Missouri to take on the Tigers while the Cougars are heading to Fayetteville, Arkansas to face the Razorbacks.
Why is this a big deal? Because they will be playing two teams from the almighty SEC. We all know that ESPN worships the ground Greg Sankey walks on and Paul Finebaum would do just about anything for him as well.
The good news is that the Big 12 is 1-0 against the SEC already this season. Last weekend Texas took care of Alabama in Tuscaloosa and won by double digits. That win was historic not just for Texas but the Big 12 as well. It was Alabama's first loss at home since 2019 and their largest margin of defeat at home in over 15 years. Simply put, Alabama doesn't lose at home, and it is rare that anyone not named Georgia or LSU beats them.
As good as that win was, one could put a bit of an asterisk on that victory. You see, Texas is on their way out of the Big 12 and soon enough that win isn't going to count for anything. In fact, that is going to be a conference matchup for Texas starting next season.
Now we focus our attention on Kansas State and BYU. Both are hitting the road this weekend and will have their hands full. While BYU may be a newcomer to the Big 12, they will be carrying the conference flag going into Fayetteville. Arkansas is no slouch and playing them at home is tough for any team to handle.
It's going to take an all-out effort from BYU to knock off the Hogs. We know that the Cougars' defense is good, but can Kedon Slovis move the offense against a good Arkansas team? Only time will tell and this is a huge matchup.
Meanwhile, Missouri sold out their game against Kansas State over a week ago and it is their first sellout in nearly four years. I guess it just means more right? The fact that it took a team like Kansas State to help Missouri get a complete sellout.
Believe it or not, it gets worse for Missouri. During a press conference earlier this week, head coach Eli Drinkwitz gave the Wildcats some bulletin board material. When asked about Kansas State's offensive coordinator Collin Klein, Drinkwitz made it sound like he was unaware of who the former Heisman finalist was.
As most of you reading this already know, Collin Klein was a former Kansas State quarterback and a Heisman finalist. Maybe Eli has a short memory because Collin Klein is the same offensive coordinator who put up 40 points against Drinkwitz's defense last season in an absolute rout in Manhattan. I hope Kansas State beats this clown by 100 on Saturday and maybe then he will remember Collin's name.