BYU Cougars
Watch: BYU Players Struggle to Find Arkansas on Map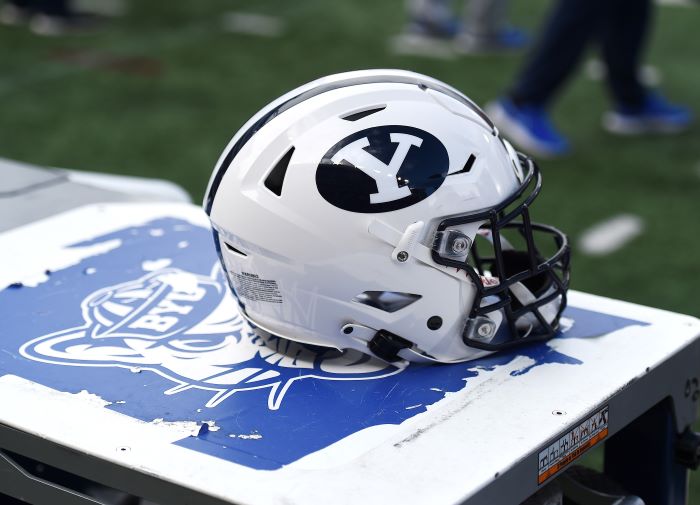 While BYU isn't usually ridiculed for the education of their athletes, a video released on Friday afternoon is making rounds on social media for BYU football players being unable to locate the state of Arkansas on a map.
The Cougars have a matchup at Donald W. Reynolds Stadium against the Arkansas Razorbacks on Saturday and while the lack of geography skills may not add any extra motivation for the Razorbacks, BYU will be facing their toughest task of the 2023 season so far.
While roughly 50% of the athletes in the video were able to correctly label the state of Arkansas, the other half labeled a combination of Oklahoma, Missouri, Mississippi, Tennessee, Kentucky, Illinois, Iowa, Minnesota, Kansas, South Dakota, and Nebraska as the incorrect state.
While geography isn't something that all athletes are required to take in college, BYU's athletes will more than likely keep their heads on a swivel when leaving the locker room going forward with the Cougars' social media team asking brutal questions.
BYU is set to take on the Arkansas Razorbacks on Saturday with kickoff at 6:30 PM CT, with both teams entering the game with 2-0 records.