Trending Now
Pat McAfee Suggests Neal Brown Could be Fired if West Virginia Loses to Pitt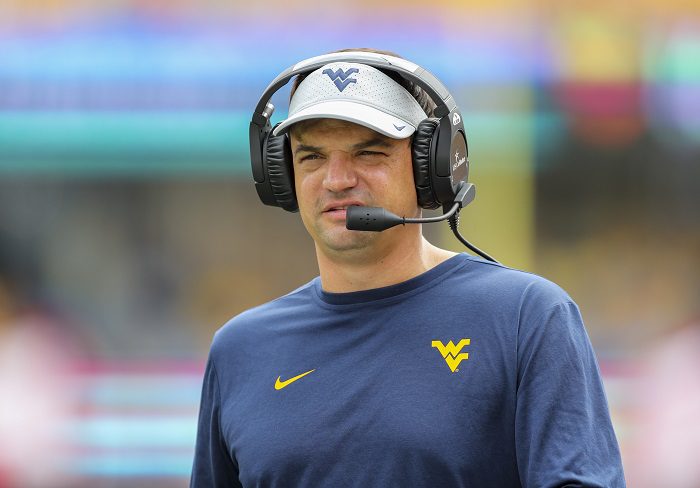 While it's no secret that West Virginia head coach Neal Brown has been a frequent occupant of the hot seat this season, one former Mountaineer legend is making things a little bit harder for Brown ahead of Saturday's game against Pitt.
While multiple sports personalities have been critical of Brown, ESPN's Pat McAfee has been the most vocal, mentioning that the Mountaineers could fire Brown in the event that the Mountaineers lose to Pitt on Saturday in the Backyard Brawl.
When talking about the Backyard Brawl McAfee said on College Gameday on Saturday morning, "If he [Brown] loses to Pitt today, he's out. I think that's what they're saying in West Virginia. I don't want to fire people on TV, but…."
Then, host Rece Davis interrupted him and said, "Too late for that!"
Brown left Troy after spending four seasons with the Trojans boasting an overall record of 35-16. While Brown's stint at Troy gave Mountaineers fans hope for a solid coach to fill the shoes of Dana Holgorsen, Brown's recorded a 23-26 record since taking over for the Mountaineers in 2019.
West Virginia is set to host the Pittsburgh Panthers Saturday night at 6:30 PM CT at Milan Puskar Stadium for the next iteration of the Backyard Brawl. The Mountaineers are currently listed as 2.5-point favorites, If West Virginia does end up walking away with a loss, Neal Brown could be in store for a shaky few days.