Big 12 News
Several Iowa State Players Suffered Food Poisoning Friday Night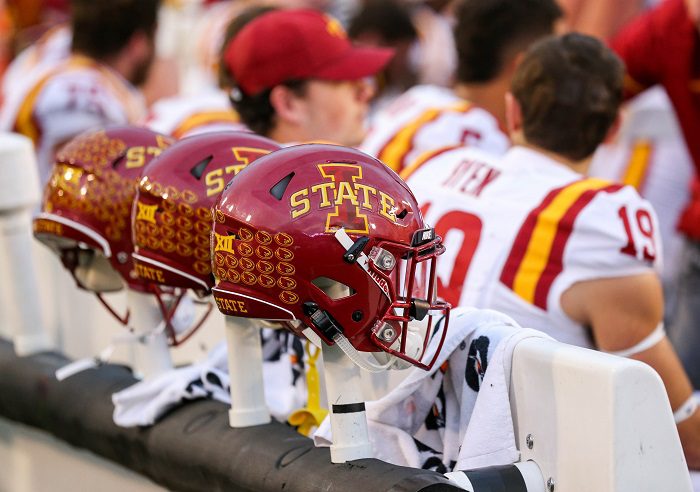 While Iowa State has already suffered some major losses to their 2023 roster this season due to an ongoing gambling investigation, Matt Campbell's squad limped into its game against Ohio after some unexpected health issues.
The Cyclones took the field on Saturday morning against the Ohio Bobcats as 2.5-point favorites, but that spread suddenly became a bit tougher to cover after a new broke courtesy of ESPN's Dawn Davenport, who reported that multiple Cyclones suffered food poisoning on Friday night.
Included in Davenport's report are two of the Cyclones' key players, with redshirt freshman quarterback Rocco Becht, and junior wide receiver Jaylin Noel, dealing with food poisoning.
Becht was still starting under center on Saturday on the road, but as of this publishing, Iowa State's defense has risen to the task. The matchup between the Bobcats and the Cyclones was scoreless as of halftime.
Iowa State is looking to finish its non-conference schedule off with a win against one of the best teams in the MAC, and while Campbell is operating without some key weapons operating at full strength, the Cyclones have stayed tough and fought back the Bobcats.