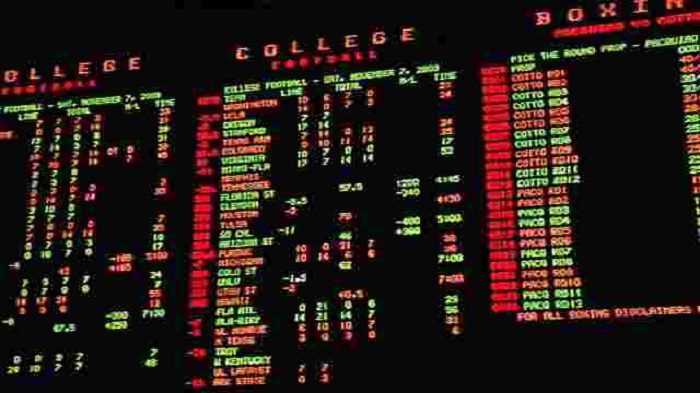 With Week 3 of the college football season officially in the books, we now take a look ahead at Week 4 which features some of the great games of the 2023 season. Big 12 lines in the upcoming week have been listed courtesy of Circa Sports, and with that said, here is a look ahead at some of the Big 12 lines for Week 4 of the college football season.
BIG 12 WEEK 3 LINES
Texas Tech -3 vs. West Virginia
Kansas -7 vs. BYU
Oklahoma -11 at Cincinnati
Iowa State -3 vs. Oklahoma State
TCU -7 vs. SMU
Kansas State -8 vs. UCF
Texas -13 at Baylor
Houston -14 vs. Sam Houston State
Each team in the Big 12 Conference is kicking off the Big 12 season with the exception of TCU and Houston who are taking on local matchups in Week 4.
The Horned Frogs host SMU at home and are favored by seven while Dana Holgorsen and Houston play host to Sam Houston State and are favored by 14.
The largest line of the weekend in the Big 12 was awarded to the Texas Longhorns who are currently listed as a 13-point favorite against the Baylor Bears, and while Texas is fresh off of a massive win against the Alabama Crimson Tide back in Week 2, Wyoming did make things tough on the Longhorns in Austin on Saturday.
The smallest lines of the weekend were split between the Iowa State Cyclones and the Oklahoma State Cowboys game paired with the matchup between Texas Tech and West Virginia. Mike Gundy and the Cowboys had arguably the worst showing of the weekend against South Alabama in a 33-7 blowout loss, while the Iowa State Cyclones lost a heartbreaker to Ohio 10-7.
West Virginia and Texas Tech are both fresh off wins with the Mountaineers taking home a 17-6 win in the Backyard Brawl against Pitt, while the Red Raiders got into the win column with a 41-3 win over Tarleton State.
While the Week 4 games should feature some tightly contested matchups, the real winners of the weekend are college football fans who to get to watch their teams take the field for the first time in conference play this season.