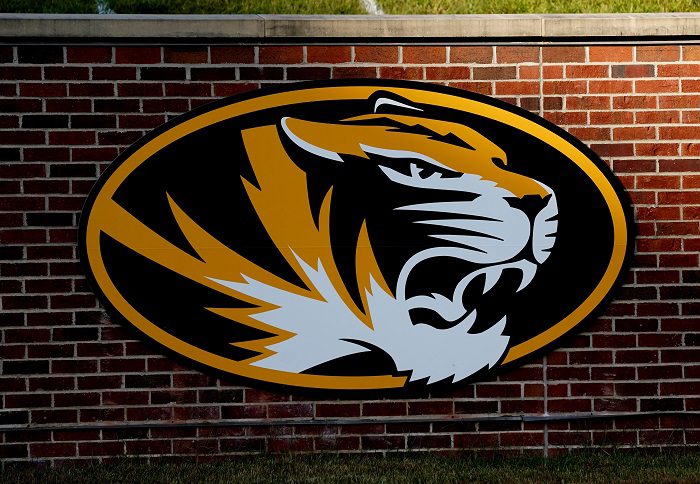 While some people may think that SEC football just means more, apparently that is not the case for Missouri athletics.
The Missouri Tigers took to social media on Sunday morning to announce the release of a custom T-shirt commemorating their 30-27 Week 3 win over their non-conference Big 12 foe, the Kansas State Wildcats.
Eli Drinkwitz's squad narrowly beat Chris Klieman and the Wildcats with a last-second, SEC record, 61-yard game-winning kick from senior kicker Harrison Mevis, and while the game wasn't perfect for either side, it's incredibly hard to find a bigger win for Drinkwitz in his career with the Tigers.
Coming into this game, Drinkwitz held a career record of 3-12 in the non-conference schedule against Power 5 schools with a winning record, and while Missouri fans want to appear to be more focused on SEC games rather than past rivals in the Big 12, this game marked the first sellout of Farout Field since the 2019 season.
Missouri's "Kickin' the Wildcats Out of Faurot" T-shirts mark the crowing achievement of Eli Drinkwitz's career as head coach of the Tigers, with a non-conference win against a top 15 team, and one of the core members of the Big 12 Conference.
While K-State and Big 12 fans may like to poke fun at Missouri by mentioning that this game was Eli Drinkwitz's Super Bowl, the statement is a little tough to dispute when more fans show up to watch the matchup between old Big 12 rivals than an SEC matchup with the best team in the country, the No. 1 ranked Georgia Bulldogs. If it truly does mean more in the SEC, Saturday's performance against the Wildcats didn't help that narrative one bit.