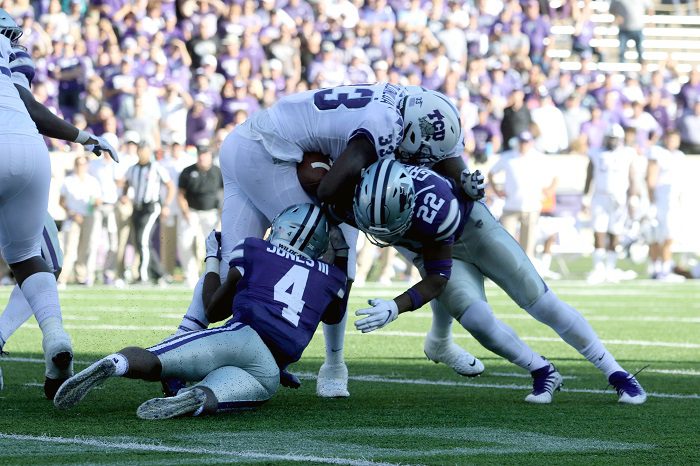 While the Kansas State Wildcats entered the 2023 football season with one of the best linebacker groups in the country, the unit took a major step back on Tuesday with the loss of senior linebacker Daniel Green.
Kansas State head coach Chris Klieman confirmed rumors that the Wildcats will be without their fifth-year senior linebacker for the remainder of the season after sustained an injury in Kansas State's Week 3 game against Missouri.
The Oregon native Green elected to return to Chris Klieman and the Wildcats for a fifth year of eligibility this season after ranking among the top tacklers in Kansas State football history during his time in Manhattan. Green entered Saturday's game against Missouri with 232 tackles, 10.5 sacks, two interceptions, and one forced fumble in his career.
Kansas State now pivots to true freshman linebacker Austin Romaine who joined the Wildcats as a three-star prospect in the class of 2022. Romaine was listed as the 86th-ranked linebacker in the country as well as the 28th-ranked player in the state of Missouri.
Joe Klanderman and the Kansas State defense take the field again on September 23rd when kicking off Big 12 play against the UCF Knights, and despite entering the game minus their star linebacker, the Big 12 champs will have to find a way to slow down Gus Malzahn's explosive offense.