Kansas Jayhawks
Look: Jalon Daniels New Signature 'JD Sixer' Pizza from Minsky's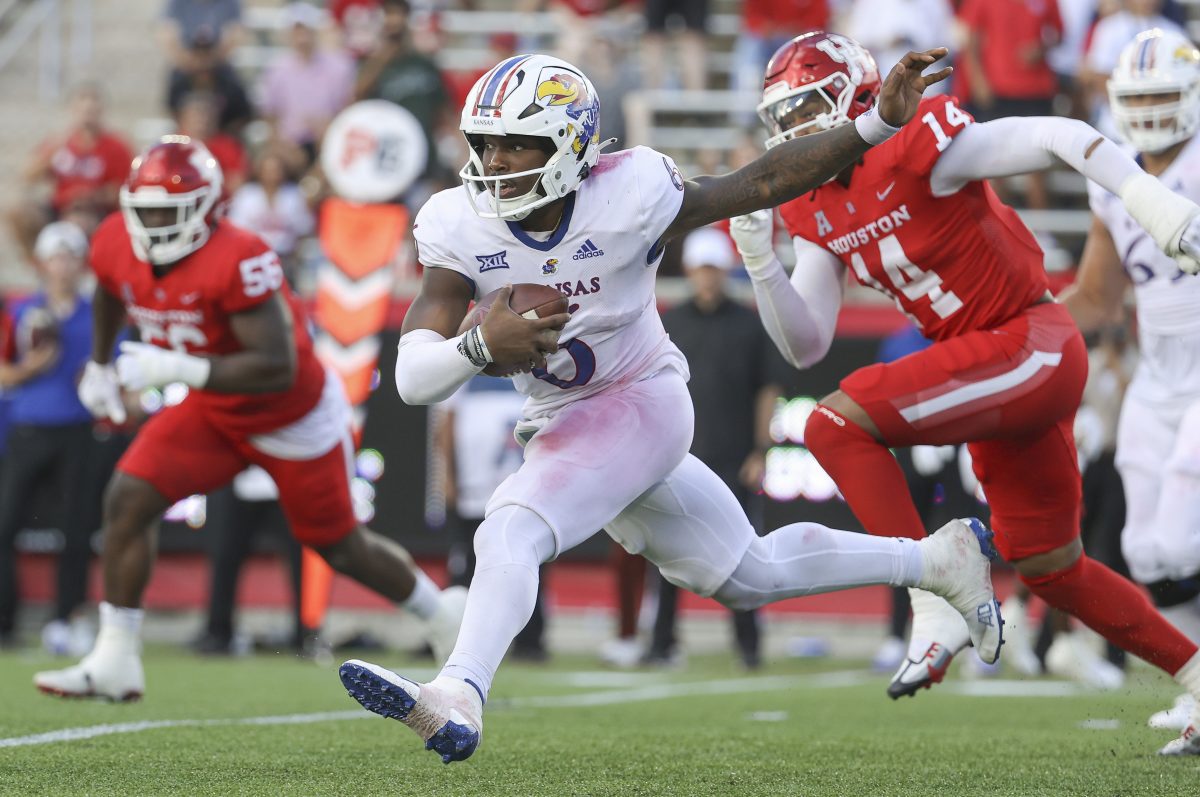 Kansas quarterback Jalon Daniels has a new pizza on the market in collaboration with Kansas City pizza company, Minsky's Pizza.
The all-new JD Sixer pizza features a unique combination of barbeque sauce, chicken, pepperoni, bacon, and a healthy dose of mozzarella cheese in the custom order from the pride of Lawrence, Kansas.
Daniels' pizza collaboration is the newest release from Minsky's pizza' and is now available to order at all Minsky's locations.
While Jalon Daniels had no trouble cooking up a pizza with Minsky's, he now shifts his focus to cooking up BYU's defense in front of a sold-out crowd on Saturday in an important Week 4 matchup to kick off the Big 12 season.
Kansas is currently listed as a nine-point favorite by DraftKings Sportsbook, and while the Cougars are listed as a two-score underdog on the road, Kelani Sitake's squad is familiar with the assignment as they left Fayetteville with an outright win last week against Arkansas after being labeled as a 9.5-point underdog at the time of kickoff.
Saturday's game between Kansas and BYU kicks off at 2:30 PM CT on September 23rd, and while tickets to the event may be sold-out, fans can tune into the matchup between undefeated squads on ESPN.