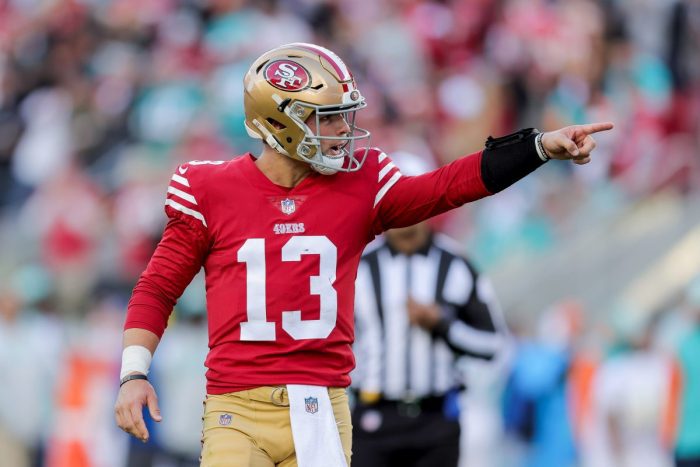 Former Iowa State quarterback Brock Purdy starred in an all-new commercial with Toyota showing off what it takes to be ready when called on.
Purdy was shown working out and training alongside a red Toyota truck after the commercial announced Toyota as a proud partner of the San Francisco 49ers.
Brock Purdy hit the field on September 10th to kick off the 2023-24 season as the unquestioned starter for the 49ers after the team elected to trade former first-round pick Trey Lance to the Dallas Cowboys following Purdy's return to action.
Purdy suffered a torn ulnar collateral ligament (UCL) in his right elbow against the Philadelphia Eagles back on January 29th, and with surgery to repair the ligament being a relatively extensive process, the 49ers were unsure if Purdy would be able to take snaps under center when the season started, but after a positive update for Purdy, the former Cyclone was cleared to play before kickoff.
The Arizona native has started off hot in San Francisco leading the Niners to a 2-0 record with wins against the Pittsburgh Steelers and the Los Angeles Rams, and while Mr. Irrelevant has already proved himself to be so much more than that, Purdy has a chance to climb the mountaintop again this year in hopes of leading his squad to the Super Bowl.