Trending Now
Look: Oregon to Wear Color-Changing Cleats vs. Colorado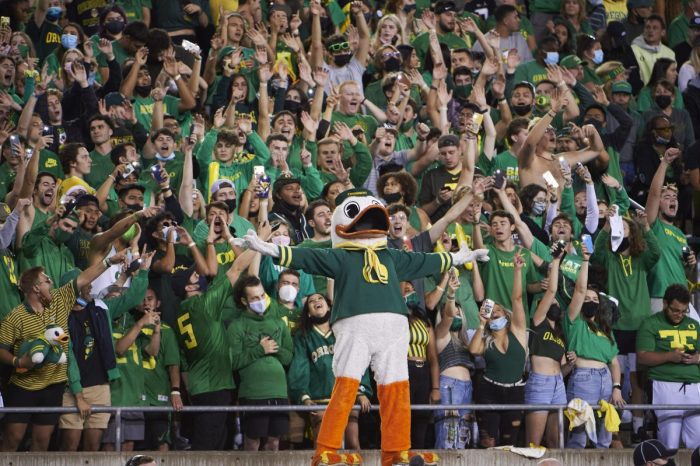 Thanks to a special relationship with Nike co-founder Phil Knight, the Oregon Ducks have been the best-dressed college football team for years now.
The UO grad makes certain that his Ducks have the latest and greatest uniforms, and for this reason, they have the most expansive combination of uniforms in college football. With everything from eggshell white to neon green and black, the Ducks have donned all kinds of amazing uniform combos.
However, they might've outdone themselves ahead of their massive tilt with Deion Sanders and Colorado this Saturday.
In addition to one of their cleanest looks, with a black helmet, green top, and black pants, Oregon is wearing heat-activated, color-changing Vapor Edge KF Dunks cleats. Check them out.
Those have to be the coolest cleats I've ever seen. If the old saying, "Look good, play good," has any merit, the Ducks might win by a hundred on Saturday.
No. 19 Colorado (3-0) will head to Eugene to play No. 10 Oregon (3-0) in Autzen Stadium, with kickoff scheduled for 2:30 p.m. CT. The Ducks are currently favored by 21.0 points in the game, while Shedeur Sanders and the Buffaloes will have to play without their top wide receiver and defensive back, Travis Hunter.