Big 12 News
Oklahoma Lands 2024 Four-Star Edge Danny Okoye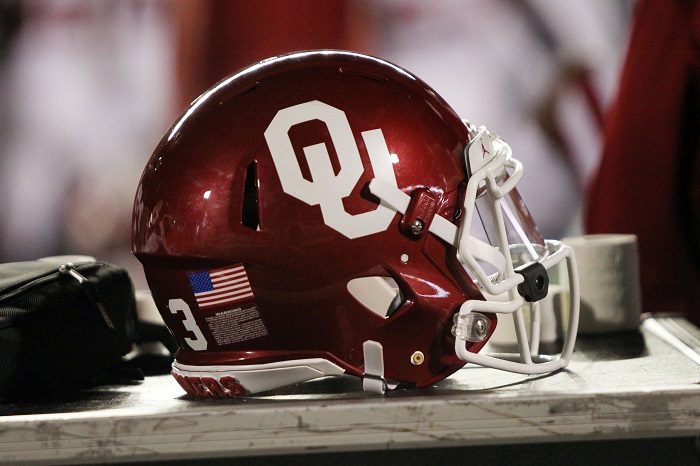 The Oklahoma Sooners have put together arguably the best defensive line class in the nation in 2024 after the Sooners landed 2024 four-star defensive end Danny Okoye on Wednesday.
Okoye, listed at 6-5, 225 pounds, is a product of Tulsa NOAH, part of a homeschool association in Northeast Oklahoma.
Rated as the No. 180 overall prospect in the 2024 class, Okoye is the No. 1 player in the state of Oklahoma and the No. 6 overall player at his position in the class, according to Rivals.
Brent Venables and the Sooners landed the coveted four-star over a host of other programs, with Okoye holding offers from Alabama, Ohio State, LSU, Michigan, Oregon, and Texas A&M, as well as his three finalists, Oklahoma, Texas, and Tennessee.
When asked what made the Sooners the pick over the Longhorns and Volunteers, Okoye pointed out the relationships he built with the OU staff.
"Really just the relationship I have with all the staff," Okoye said. "Coach [Miguel] Chavis, Coach [Todd] Bates, Coach [Ted] Roof, Coach [Brent] Venables, all of them. They've been really influential in my recruitment journey, and I built a lot of relationships over there at OU, really everywhere, but OU specifically. I definitely feel a different atmosphere when I'm down there and I can really see myself growing as a person, not just an athlete during that college time of my life and that's really intriguing to me."
With Okoye's commitment, the Sooners now have the No. 5 overall class in the 2024 team rankings, which places them first among current Big 12 teams, and third among SEC teams.
With Okoye joining five-star DT David Stone, and fellow four-star DE Nigel Smith, four-star DT Jayden Jackson, and four-star DE Wyatt Gilmore, the Sooners DL class is shaping up to be its best since recruiting rankings were introduced.