Trending Now
Brett Yormark on Deion Sanders: 'What's Happening is Transcending Sports'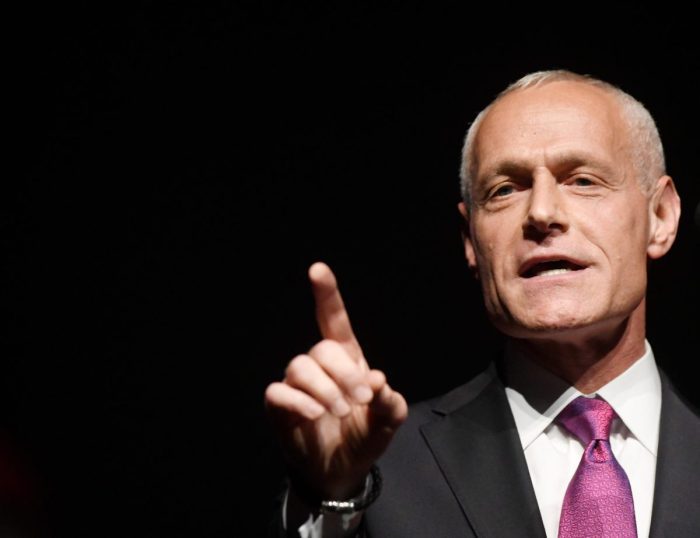 While Colorado isn't set to join the Big 12 Conference until the 2024 season, what Deion Sanders has done in his first year at the helm has been nothing short of incredible.
Sanders has amassed a large following of supporters due to his hot start this season, most recently, Big 12 Commissioner Brett Yormark, who complimented Sanders' program in a recent interview with 247Sports' Brandon Marcello saying, "What's happening is transcending sports."
Sanders led the Buffaloes to a perfect 3-0 start in 2023 with wins against TCU, Nebraska, and Colorado State, and while the Buffaloes will face their toughest challenge to date on Saturday against Dan Lanning and Oregon, it is nearly impossible to ignore what Coach Prime has already accomplished.
Yormark continued by saying, "He's bringing a whole new audience into college football that's obviously focused on Colorado, but generally speaking, bringing a new audience to college football. We're excited about that."
He then continued by mentioning the similarities in forward-thinking vision between Coach Prime and the Big 12, which Colorado will join in 2024, saying, "Obviously, his vision and our vision as a conference are very aligned when you think about connecting to culture and getting on the consciousness of future student-athletes. It's something I've been saying since I took the job 13 months ago. When I think about what's happening in Colorado, specifically, and I think about our conference and where we've been going over the last 13 months, there's great alignment. Obviously, I'm looking forward to them joining the conference as I am Arizona, Utah, and Arizona State."
Sanders and the Buffaloes are currently competing in their final season as a member of the Pac-12 Conference before heading to the Big 12 to join Arizona, Arizona State, and Utah in their new home. Colorado kicks off their biggest game of the season against Oregon on Saturday, September 23rd, at 2:30 PM CT.