Big 12 News
Colorado Received $2.5 Million Signing Bonus to Join Big 12: Report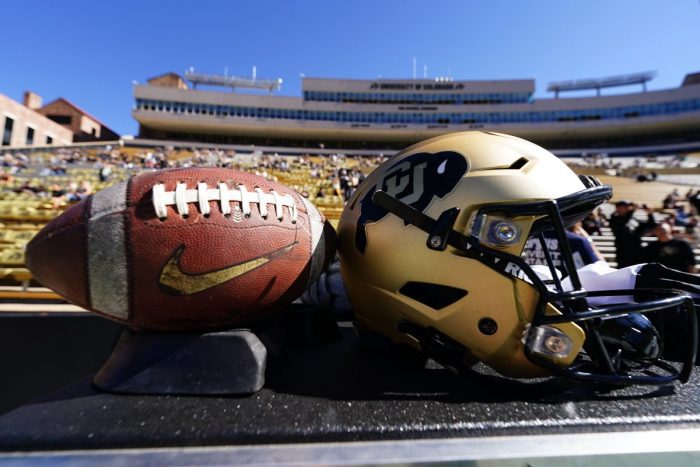 According to a report from USA Today Network, Big 12 Commissioner Brett Yormark welcomed Colorado to the Big 12 Conference with a 2.5 million dollar signing bonus in order to become the first Pac-12 school to make the jump to the Big 12.
This news was discovered through a document obtained from Colorado under an open-records request which confirmed the signing bonus for the Colorado Buffaloes upon making the decision to change conferences.
While some fans may be critical of the decision to send Colorado a chunk of money in addition to joining the Big 12, the university's relevance and upside have already been proven. Colorado head coach Deion Sanders has taken the world of college football by storm this season leading the Buffaloes to a perfect 3-0 record in three straight weeks as either FOX's Big Noon Kickoff host, or the host city for ESPN's College GameDay.
Sanders and the Buffs face their toughest challenge yet on Saturday taking on Dan Lanning and the 10th-ranked Oregon Ducks without one of their star players, Travis Hunter. While Colorado has been one of the most hyped programs in all of college football this season, Sanders is facing their second gamer of the season as 21-point underdogs with the first being in Colorado's Week 1 win against Sonny Dykes and TCU.
Colorado is currently competing in their final season as a member of the Pac-12 Conference before heading to the Big 12 to join the likes of Arizona, Arizona State, and Utah in their new home. Colorado kicks off in their biggest game of the season on Saturday, September 23rd, at 2:30 PM CT with a match that everyone in the country should keep their eyes on.