featured
HCS Roundtable: Big 12 Championship Re-Pick Heading into Conference Play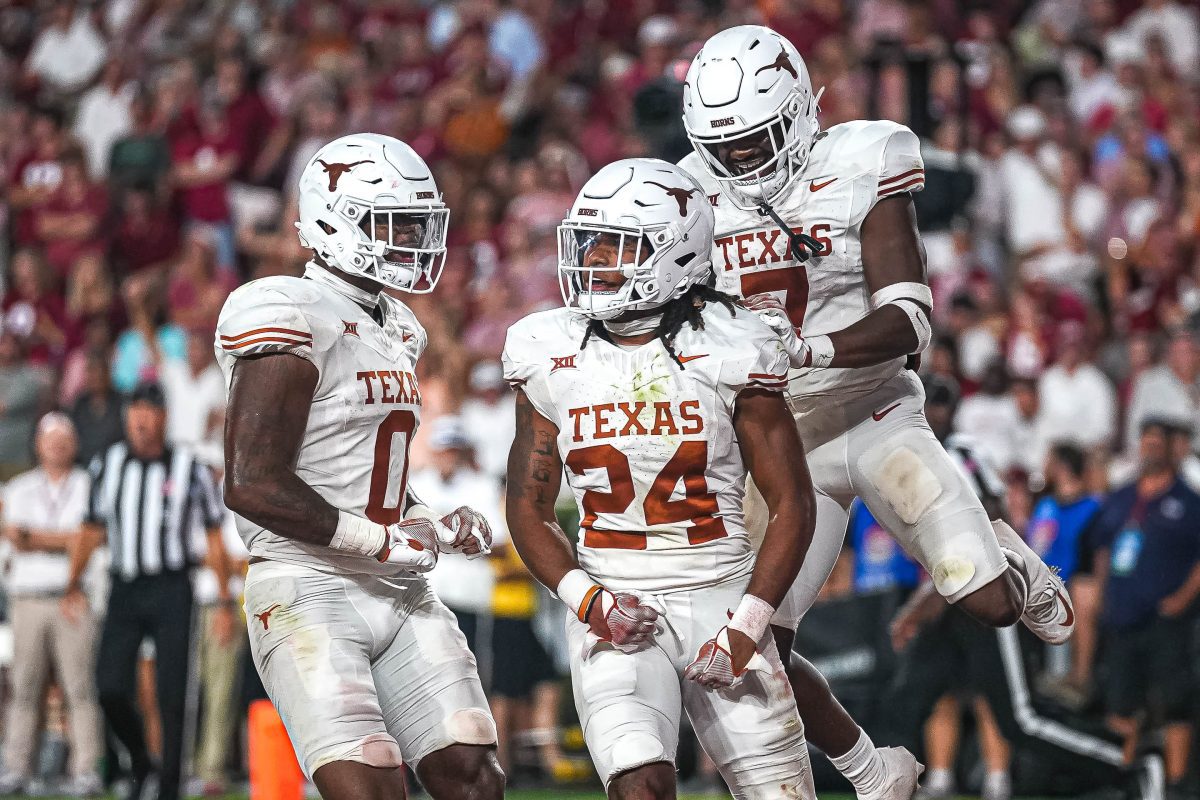 We're headed into Week 4 of the 2023 college football season which means that 25% of the schedule is officially behind us.
The Big 12 picture is starting to take shape, even before conference play begins, with five teams coming into the week undefeated, five teams sitting at 2-1, and four teams beginning the season with a 1-2 record.
With that being said, how does the Heartland College Sports staff view the conference race heading into Big 12 play?
Let's take a look, as each member of the staff gives their updated prediction on the Big 12 Championship matchup heading into the weekend.
Pete Mundo
Big 12 Championship Game: Kansas State vs. Texas Tech
You think I'm bailing on my preseason picks before the calendar flips to October? Well, you're nuts! No way. Coming out of non-conference play last year, many would have likely picked the predictable Oklahoma vs. Texas matchup. OU was 3-0 and won their three games 127-30. Then came conference play. UT had played Alabama tight at home and was 2-1. They had the hype. Then Big 12 play happened.
Meantime, TCU was making a QB change after Max Duggan replaced Chandler Morris and K-State already had a Tulane loss on its resume. Who saw the rest of the season unfolding the way it did?
That's not to say I feel great about my pick right now, especially Texas Tech, but there's no way in the unpredictable Big 12 you're getting me to change my selections before we even have a full weekend of conference play. Sorry, not sorry!
Bryan Clinton
Big 12 Championship Game: Texas vs. Oklahoma
Through the first three weeks of the season, it appears that the two teams leaving the Big 12 might have the upper hand in their final season with the conference. Texas went into Tuscaloosa and beat Alabama, which is very difficult no matter how much the Tide might be down in 2023. The Longhorns defensive front looks as good as it has in several years, while the offensive line appears to be coming together very nicely as well. Combine that with one of the best collections of skill talent in the country and an offensive guru to make it all go, and you have a very good football team.
Meanwhile, Oklahoma has been the most dominant team in college football through three weeks, winning games by an average of 46.4 points. Yes, two of their nonconference games were against some of the worst teams in the nation, but the Sooners made sure to leave no doubt in those contests. Dillon Gabriel leads the nation in completion percentage (82.5%), is second in passing efficiency, and leads an offense that ranks third in points per game (55.7). The Sooners' defense has been equally impressive, ranking fourth in turnover margin (2.00), fifth in points allowed per game (9.33), and 10th in team tackles for loss (8.7 per game). Right now, I'm taking a Red River Rematch in the Big 12 Championship.
Matthew Postins
Big 12 Championship Game: Oklahoma vs. Texas
I've been with Kansas State all season, but the injury situation with Will Howard worries me now. If he were 100 percent healthy I'd flip the Wildcats in there for Oklahoma. But, for the moment, the Sooners and the Longhorns are not only playing the best football of the 14 teams, they're the healthiest of the 14 teams. That's critical as you get into Big 12 play and that could certainly change. OU and Texas play each other, so one will have at least one loss, and I'm not naive enough to believe the other will run the table. But, right now, they appear to be in the best position to get to Arlington.
One thing to watch. I still have my eye on K-State, TCU, and UCF. K-State and UCF play each other this weekend and UCF has the same QB health issue. But both only have to play either OU or Texas once. If either is able to pull off the win in that game, it has the potential to shake this up.
Joe Tillery
Big 12 Championship Game: K-State vs. Oklahoma
Here's the caveat to my pick, Will Howard's health situation could be a lingering factor this season, but with true freshman Avery Johnson more than likely stepping in for the Week 4 matchup against UCF and a bye week the following week, I still think Chris Klieman has the ability to lead his squad to Arlington if Howard can get back to 100% by the Oklahoma State game. Defensive coordinator Joe Klanderman will have his hands full with Gus Malzahn and the Knights, but I still like the Wildcats to weather the storm.
To steal a fact from Bryan who chose the Oklahoma Sooners to reach the title game earlier, Oklahoma won each of the first three games this season by an average of 46.4 points, and while the non-conference schedule wasn't supposed to test the Sooners in a shootout fashion, Brent Venables did what Oklahoma fans hoped for and took care of business. Despite the Texas Longhorns currently ranking as the No. 3 team in the nation, I am not willing to put Texas through to the title game until they can prove it in Big 12 play. They have the defense to accomplish the feat without question, but I still have my doubts about Quinn Ewers and I think Sark will find out soon enough that the remaining Big 12 teams aren't as easy a task as they may seem in the eyes of Vegas. Kansas State and Oklahoma meet one final team before the Sooners head to the SEC.
Derek Duke
Big 12 Championship Game: Texas vs. Kansas State
This was my preseason pick for Arlington to begin the season and I am not quite ready to jump off that train just yet. I don't think there is any question right now about the Texas Longhorns making it to Jerry World. They had a ton of preseason hype and so far, they are looking like the real deal. Their defense is playing great, and the offense is still getting better with Quinn Ewers at quarterback. On top of that, they finally showed us they can run the football a little bit too. Consider me bought in on the 2023 Texas Longhorns.
Trying to figure out their opponent is a bit trickier though. I really like the way Oklahoma has looked through three games, but the problem is that they haven't played anybody of note. Of course, that could change as we enter conference play, but I am sticking with Kansas State still. I know the injury to Will Howard is concerning, but Avery Johnson can get the job done against UCF then Will could be back in time for the next game against Oklahoma State. If Howard is healthy, then give me the Wildcats.