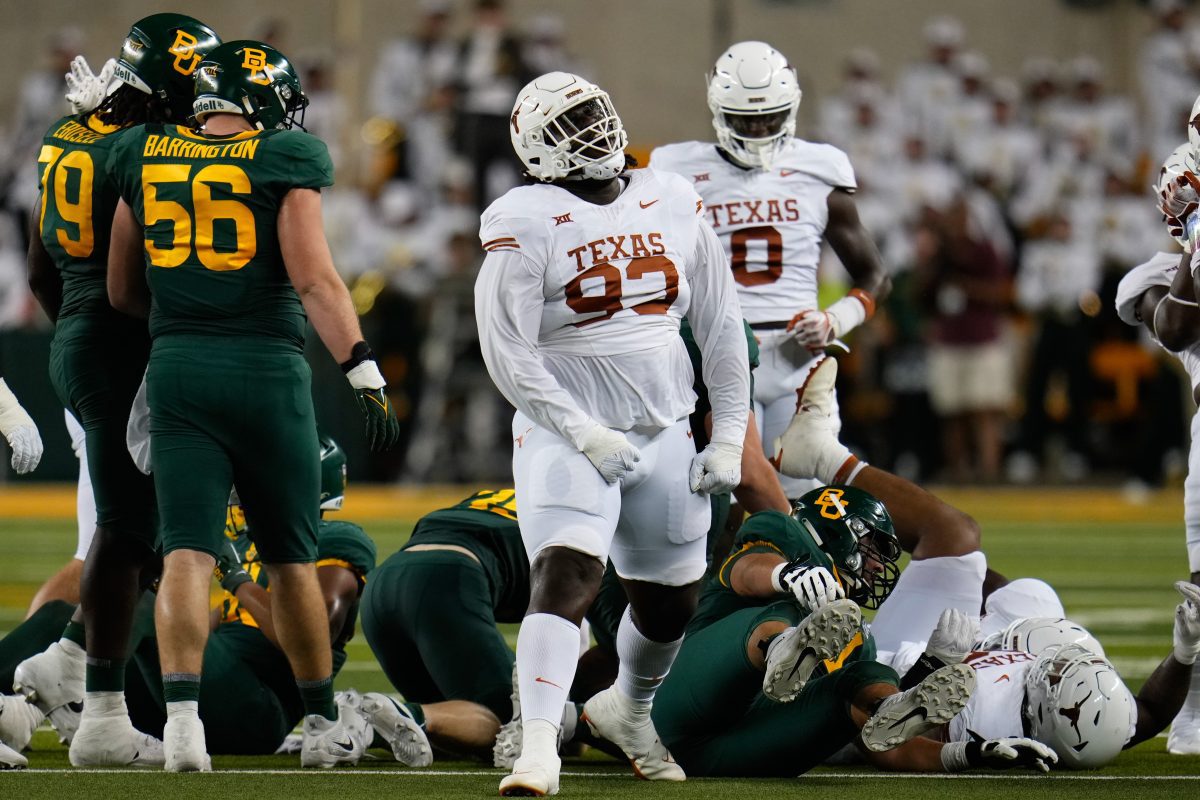 There is plenty of excitement going into Week Four of the college football season. Here in Big 12 country, conference play has arrived. And what better way to kick off Big 12 action than a night game at McLane Stadium in Waco between Baylor and Texas?
While this matchup may have looked great on paper, unfortunately this game was never even close. Here are my three thoughts on Texas' 38-6 win over Baylor.
Texas Was Dominate
I never want to be the one to say Texas is back, but are they back? The Longhorns came into this game as a favorite and the took care of business on the road. McLane Stadium was rocking, and it was a sold-out crowd, but they didn't get to cheer much because Texas dominated this game from start to finish.
The offense did their part putting up 38 points and Quinn Ewers managed the game well. Ewers finished the day with 293 yards and two total touchdowns. What is really encouraging is seeing their run game lately. Against Baylor, Texas rushed for 175 yards led by Jonathan Brooks who had 106 yards and two touchdowns.
As good as the Texas offense was, the defense was the star of the show. The Longhorns kept Baylor's offense out of the end zone and gave up only six points. They allowed Baylor to go just 5/18 on third down as well. And due to the score, Texas held Baylor to just 1.9 yards per carry on the ground. Even when the special teams made a couple of mistakes, the Texas defense came through. It truly was a dominant effort and hats off to this defense.
Baylor Has Major Issues
I am not even sure where to begin with this team because there was so much that went wrong. Sawyer Robertson is not the answer at quarterback. I know Blake Shapen will return, but it may not be the worst idea in the world to give RJ Martinez more playing time in Shapen's absence. The offense couldn't move the football even when they had good field position. In fact, Baylor had over 35 plays inside Texas territory and failed to score a touchdown. Quarterback issues aside, the offensive line got manhandled. The Texas defensive line got pressure all game long as they gave up five sacks and eight tackles for loss.
As bad as the offense was, the defense wasn't much better. Texas moved the ball with ease all game long and the Bears had no answer. There isn't much else to say here than it was bad all around. With this loss, Baylor has now lost seven of out their last eight games dating back to last season. At what point do we start asking questions about Dave Aranda's job?
Is this the end of the Rivalry?
There are plenty of great rivalries in the Lone Star State and the Texas/Baylor rivalry is one of them. Over the last decade or so, this game has had some high stakes. Saturday was the 113th meeting between these two schools and it just stinks that we didn't get to see a competitive game. With Texas off to the SEC next year, we have no idea when these two schools will play each other in football again. I truly hope that this rivalry doesn't go away between two schools that are only 100 miles apart. Someone keep this game alive please.