Big 12 News
Will Howard is Game-Time Decision vs. UCF: Report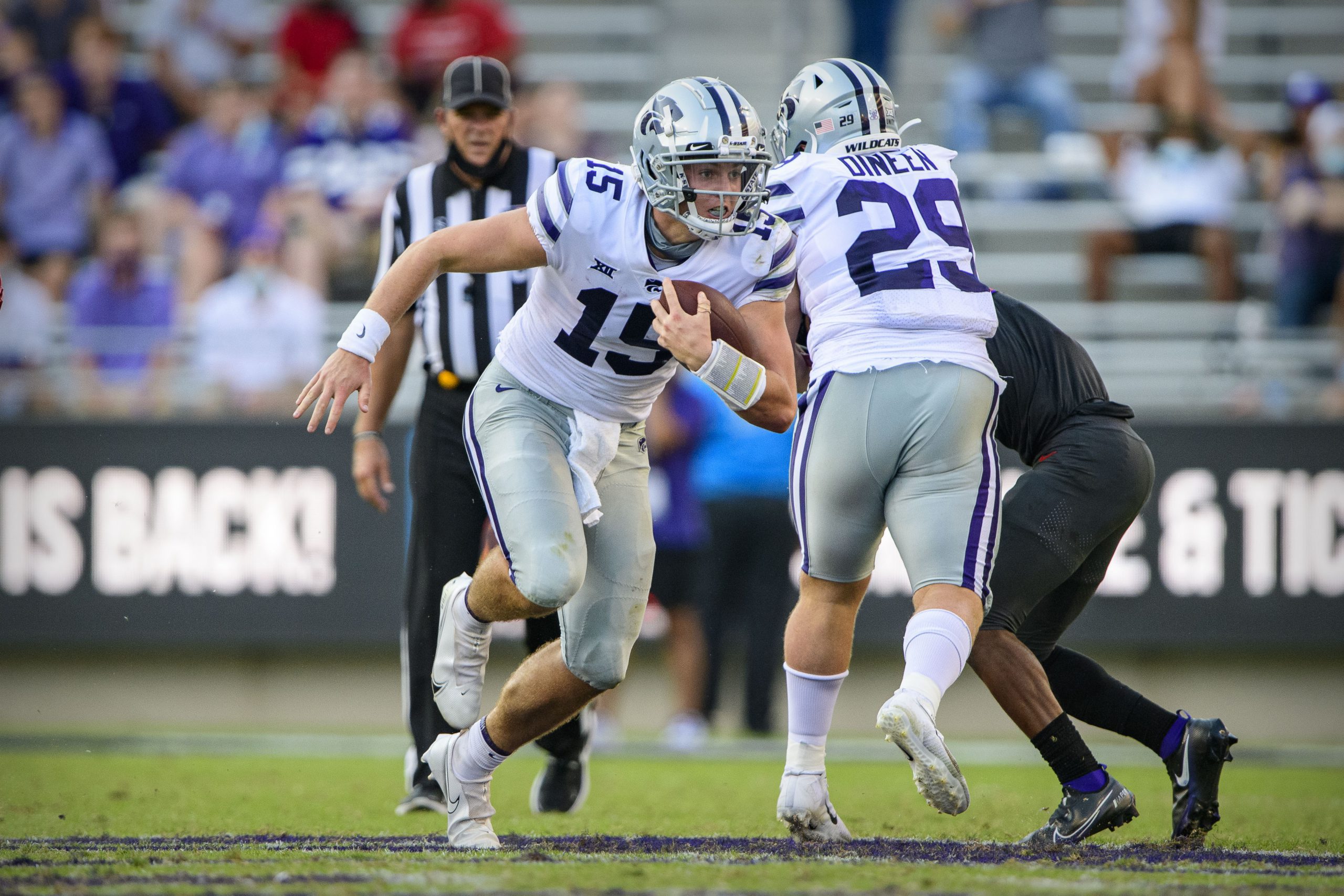 The Kansas State Wildcats may ultimately be without their starting quarterback for their Big 12 opener against UCF on Saturday night, but they won't know until before the game kicks off.
According to ESPN's Pete Thamel, Howard is a game-time decision for Saturday night and is considered "a little better than 50-50". Howard is expected to warm up and give it a shot prior to the game against the Knights.
True freshman Avery Johnson will get the start if Howard can't go. Should Howard not be able to start, Johnson would become the first Wildcat true freshman to start at quarterback since Howard did so when Skylar Thompson suffered a season-ending injury in 2020.
Will Howard has been listed as day-to-day for most of the week after suffering a leg injury against Missouri last week in Columbia. Howard finished last week's game 25-39 for 270 yards, with three touchdowns to one interception, while rushing for 21 yards. On the season, Howard has thrown for over 800 yards through three games, with eight touchdown passes to three interceptions, along with three rushing touchdowns.
Johnson comes in as a top-10 quarterback prospect, according to 247Sports, and has huge expectations in Manhattan. Kansas State should also receive a lift on the offensive line this week, when super-senior right tackle Christian Duffie becomes available for the first time.
Kansas State vs. UCF kicks off at 7:00 p.m. CST in Manhattan