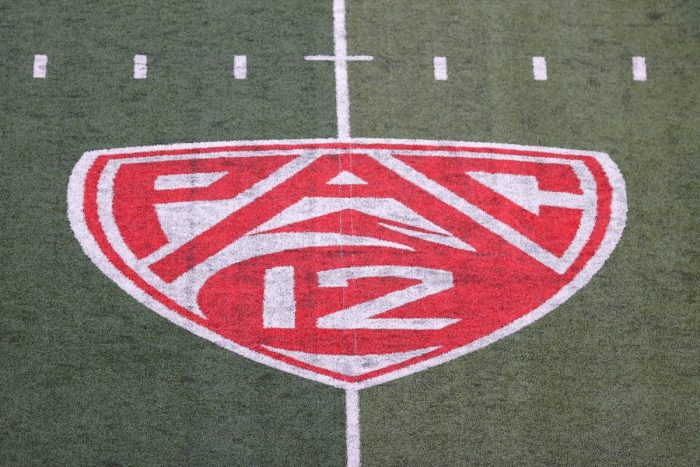 What's going on in the Big 12 and beyond? I expand and explain every Sunday in Postscripts at Heartland College Sports, your home for independent Big 12 coverage.
This week, Cincinnati pumps up the volume, Kansas is 4-0 in football … again and a former colleague's idea is on the table out west.
Was it REALLY that Loud?
That was one of the questions that sort of took over Twitter during the Oklahoma-Cincinnati game, the Bearcats' first league game as a Big 12 team. I wrote about the experience on Saturday here, and our Bryan Clinton handled our Three Thoughts on the game.
As for the volume at Nippert Stadium, none of that was enhanced. It was THAT loud.
I was sitting in the press box and it was sealed pretty tight. But you could tell the volume of the sellout crowd was incredible, considering a sellout for Cincinnati is a little south of 40,000.
As to why, I can only make this hypothesis. Nippert is enclosed on three sides by rather unique buildings. There's the press box/suite side on the west side, the spaceship-looking building in the north end zone and a building that I can only describe as a 'white wave' on the east side. On the south side is a brick building that looks like it was built nearly 100 years ago. It's a unique stadium.
Plus, it's built into the ground, which means these buildings set higher than, say, the top of Boone Pickens Stadium or Jack Trice Stadium. I think that combination did a really good job of holding in the sound.
I had never covered a game there before. I was impressed by the environment both before the game and during it. Here's hoping Cincinnati can sustain it.
Crazy Stat of the Weekend
Kansas beat BYU in the Cougars' Big 12 road opener in Lawrence, Kan. I'll actually be in Provo on Friday when the Cougars open their home part of the league schedule against … Cincinnati. Funny how that worked out.
Anyway, Kansas beat BYU to start 4-0 for the second straight season. Then, someone on Twitter laid this stat on me — it was Kansas' first back-to-back seasons with 4-0 starts since 1911-13. Gulp.
It's starting to look like Kansas isn't a one-year wonder under coach Lance Leipold. But, we'll find a lot more out next week when Kansas goes to Texas to face the Longhorns. Remember what happened last time?
Promotion and Relegation in College Football
Many moons ago, one of our former colleagues here, Cameron Brock, wrote a piece on promotion and relegation in college football. If you're not familiar with it, most pro soccer leagues overseas use the model. Teams are promoted, or relegated, to certain divisions based on performance. I'm not a big soccer person, but that is a concept I absolutely love. If you play better, you should get to move up and play stiffer competition.
Well, apparently the Pac-12 and the Mountain West agree — at least to consider it.
The remaining two Pac-12 schools, Oregon State and Washington State, are trying to find a way forward. They're exploring a lot of different models as the 'Pac-2.'
Many of the models involve a merger. The promotion-relegation model would be a little different. As proposed by Boise State associate athletic director Michael Walsh, this model would create an alliance of up to 24 colleges that creates three tiers of eight teams that would play to be promoted, or relegated, based on performance.
Theoretically, this could work. The Pac-2 are trying to hang onto its Autonomy 5 (or Power-5) status. Schools in the Mountain West and Conference-USA are trying to get their foot in the door. The TV networks don't want the Pac-2 to simply absorb a bunch of teams and remain a Power-5 conference. This might be a way to find a middle ground.
The financial model is the big hurdle. Most TV contracts are now based on equal revenue share. There is no way that could be the case here. But, given that OSU and WSU are the only holdover schools and the other schools would be trying to play their way in, one might not need to be Edwin Moses to clear that hurdle.
What's also interesting is that this would just be for football. This proposal doesn't absorb all 24 teams into an unwieldy all-sports conference. Mountain West, Conference-USA or other teams would just move there for football. So their current leagues would have to be OK with that. Ask UConn how that worked out for them and the American Athletic Conference. That might be a significant obstacle.
But OSU and WSU are now free to explore all options, and it's worth it to their futures to consider every option, even if it flies in the face of current convention.
You can find Matthew Postins on Twitter @PostinsPostcard.