Big 12 News
On3's Matt Zenitz Lists Collin Klein as P5 Coordinator of the Week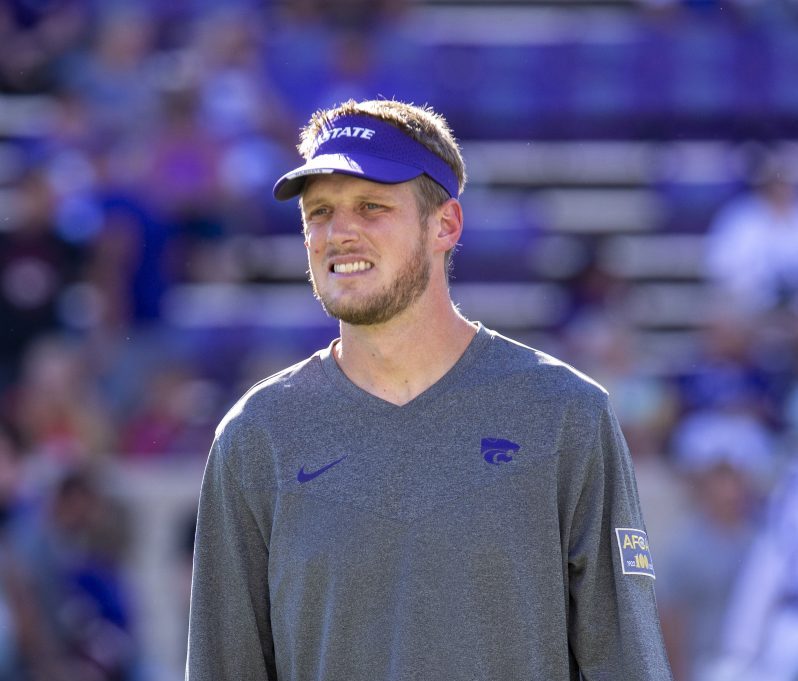 Chris Klieman and the Kansas State Wildcats are fresh off of a Week 4 win against the UCF Knights and while expectations for the squad were limited with Will Howard not playing at full strength, offensive coordinator Collin Klein called a great game and earned praise from members of the media.
Klein's performance was so impressive that he was named the Big 12 coordinator of the week in Matt Zenitz's recent P5 coordinator rankings list following the Wildcats 44-31 win in Manhattan.
"Despite QB Will Howard being banged up and limited, Kansas State accumulated 536 yards and six touchdowns in a 44-31 win over UCF," Zenitz said. "After UCF took a 24-21 lead early in the third quarter, the Wildcats pulled away with 24 unanswered points. Running back DJ Giddens' 293 yards from scrimmage was the third-most in a single game in program history."
Klein led the Wildcats to a 44-31 win over UCF on the legs of his star quarterback Will Howard, as well as through pounding the rock with the Big 12 Offensive Player of the Week, DJ Giddens. Giddens ran for 207 yards on 30 carries on Saturday which quickly became a historic performance to kick off Big 12 play. Giddens and Howard put together an outstanding performance against a solid Central Florida defense to put the rest of the Big 12 on notice with 281 yards rushing and six scores in the ground game.
Klien and the Wildcats now have a much-needed week off before heading to Stillwater to take on Mike Gundy and the Oklahoma State Cowboys who are dealing with a plethora of questions surrounding their football team. OSU and KSU square off on Friday, October 6th in a Big 12 rematch game following Oklahoma State's massive blowout loss in Manhattan during the previous season.