Kansas Jayhawks
Watch: Spanish Broadcaster's Electric Call of Cobee Bryant's Big Hit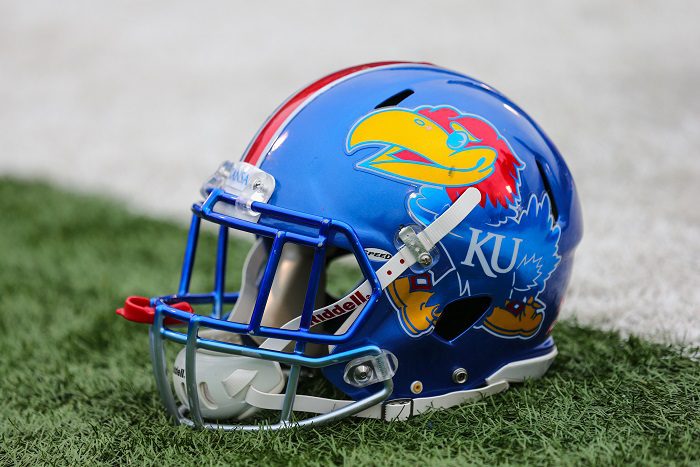 With college football continuing to grow at an international level, more and more international fans are starting to tune in on Saturdays to watch their favorite teams compete.
With the emergence of international fans brings forth a greater need for an international play-by-play broadcaster, and while most fans may not be able to understand multiple languages in broadcasting, Saturday's call during the Kansas-BYU game may just take the cake for the call of the year.
Bryant had an outstanding performance against Kedon Slovis and the BYU Cougars on Saturday earning Big 12 Defensive Player of the Week honors for his stellar presence. The junior defensive back was all over the field for the Jayhawks, starting things off early with a massive hit on BYU receiver Parker Livingstone to force a scoop and score fumble, which resulted in the incredible call heard above.
The Alabama native also recorded an interception against BYU becoming the became the first Jayhawk since Tyler Patmon in 2010 to record an interception, a fumble recovery, and a fumble recovery for a touchdown in the same game.
Kansas continues its path to contending for a Big 12 title for the first time in program history under Lance Leipold, and while it has been easy to rule out the Jayhawks in recent years due to a constant downside, Leipold has completely flipped the script in Lawrence.
Kansas takes on the third-ranked Texas Longhorns on Saturday, October 30th in a top 25 matchup that should make for one of the best games of the Week 5 slate. Bryant will face an uphill battle against Texas WR Xavier Worthy, but if anyone is equipped to handle the task, that person is Cobee Bryant.