Baylor Bears
Big 12 Announces 2023-24 Women's Basketball Schedule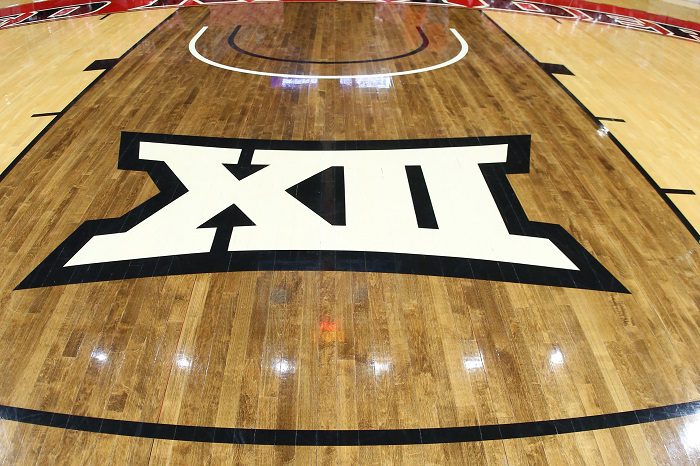 The Big 12 Conference announced the 2023-24 Big 12 women's basketball schedule on Tuesday, giving all 14 teams a look at their 18-game conference slate in the new-look league.
The conference season will open up on December 30 and will conclude on Sunday, March 3, leading into the Phillips 66 Big 12 Women's Basketball Championship, which takes place in Kansas City's T-Mobile Center for the first time, March 7-12.
According to the Big 12 press release, each team will face five Big 12 opponents twice and eight Conference foes once. Opponents were selected based on a combination of geography, historical results, and a poll of the coaches to best balance the schedule in terms of travel and competitiveness.
Each school's conference opponents were announced back in July, and further information on the schedule, including tip times and network designations will be released at a later date.
Here's a look at all the Big 12 women's basketball action to come.
Saturday, December 30
Baylor at Texas
BYU at TCU
Iowa State at Oklahoma State
K-State at Cincinnati
Texas Tech at Houston
UCF at Oklahoma
West Virginia at Kansas
Wednesday, January 3
Cincinnati at West Virginia
Houston at K-State
Kansas at Iowa State
Oklahoma at BYU
Oklahoma State at UCF
TCU at Baylor
Texas at Texas Tech
Saturday, January 6
Cincinnati at Oklahoma
Houston at Baylor
Iowa State at BYU
Kansas at Texas Tech
K-State at UCF
Oklahoma State at TCU
Texas at West Virginia
Wednesday, January 10
Baylor at Kansas
BYU at Houston
Oklahoma at K-State
TCU at Texas
Texas Tech at Oklahoma State
UCF at Cincinnati
West Virginia at Iowa State
Saturday, January 13
Baylor at Iowa State
Cincinnati at BYU
Oklahoma State at Kansas
TCU at Houston
Texas at K-State
Texas Tech at Oklahoma
West Virginia at UCF
Tuesday, January 16
Kansas at Texas
Wednesday, January 17
BYU at Oklahoma State
Houston at West Virginia
Iowa State at Texas Tech
K-State at TCU
Saturday, January 20
Kansas at K-State
Oklahoma at Houston
TCU at Iowa State
Texas at Oklahoma State
Texas Tech at BYU
UCF at Baylor
West Virginia at Cincinnati
Monday, January 22
K-State at Baylor
Tuesday, January 23
UCF at TCU
Wednesday, January 24
Houston at Texas Tech
Iowa State at Kansas
Oklahoma at Texas
Oklahoma State at Cincinnati
Saturday, January 27
BYU at K-State
Cincinnati at Texas
Houston at UCF
Iowa State at West Virginia
Kansas at Oklahoma
TCU at Texas Tech
Sunday, January 28
Baylor at Oklahoma State
Tuesday, January 30
Cincinnati at Houston
UCF at West Virginia
Wednesday, January 31
BYU at Kansas
K-State at Oklahoma
Oklahoma State at Iowa State
Thursday, February 1
Texas at Baylor
Saturday, February 3
Iowa State at UCF
Kansas at TCU
Oklahoma at Oklahoma State
Texas Tech at Cincinnati
West Virginia at BYU
Sunday, February 4
Baylor at Houston
K-State at Texas
Tuesday, February 6
Texas Tech at West Virginia
Wednesday, February 7
Baylor at BYU
Cincinnati at UCF
TCU at Oklahoma
Saturday, February 10
BYU at Cincinnati
Houston at Kansas
Oklahoma at Iowa State
Oklahoma State at K-State
Texas at TCU
UCF at Texas Tech
West Virginia at Baylor
Tuesday, February 13
BYU at UCF
West Virginia at TCU
Wednesday, February 14
Baylor at Oklahoma
Cincinnati at Kansas
K-State at Iowa State
Oklahoma State at Texas Tech
Texas at Houston
Saturday, February 17
Houston at Oklahoma State
Iowa State at Texas
Kansas at BYU
Oklahoma at West Virginia
TCU at Cincinnati
UCF at K-State
Sunday, February 18
Texas Tech at Baylor
Tuesday, February 20
Oklahoma at Cincinnati
Wednesday, February 21
Iowa State at Houston
Kansas at Baylor
TCU at BYU
Texas Tech at Texas
UCF at Oklahoma State
West Virginia at K-State
Saturday, February 24
Baylor at West Virginia
BYU at Iowa State
Cincinnati at Texas Tech
Houston at TCU
Oklahoma State at Oklahoma
Texas at UCF
Sunday, February 25
K-State at Kansas
Tuesday, February 27
Baylor at Cincinnati
West Virginia at Oklahoma State
Wednesday, February 28
Houston at BYU
Iowa State at K-State
Kansas at UCF
Texas at Oklahoma
Texas Tech at TCU
Saturday, March 2
BYU at Texas
Cincinnati at Iowa State
K-State at Texas Tech
Oklahoma at Kansas
TCU at West Virginia
UCF at Houston
Sunday, March 3
Oklahoma State at Baylor