Big 12 News
Oklahoma State DB Trey Rucker Arrested on DUI Suspicion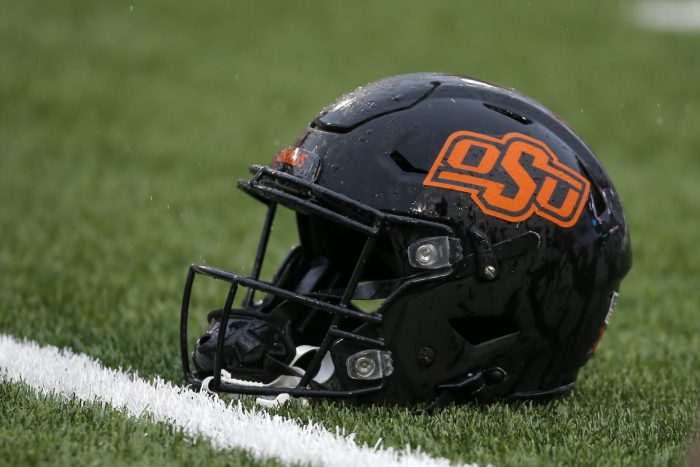 While the Oklahoma State Cowboys have had a rough start to the 2023 football season, news broke on Tuesday morning brought the rough start from on the field to off the field.
Oklahoma State defensive back Trey Rucker was arrested on Sunday morning on suspicion of driving under the influence of alcohol, according to a report from Marcus Trevino of the Stillwater News Press.
Details of the arrest do not sound good as the arresting officer noted that reports of suspicious driving activity surfaced in Stillwater and after conducting a failed sobriety test, Rucker was arrested and transported to Stillwater City Jail.
Multiple reports made it back to officers referencing Rucker's vehicle at the intersection of Main Street and Miller Avenue which had not moved through multiple light cycles.
The patrol officer on the scene reportedly observed Rucker's inability to move his car when stopped at a traffic signal saying, "When the light turned green for east and westbound traffic, the two cars in front of [Rucker's vehicle] moved ahead, but it did not."
After pulling over Rucker's vehicle, the officer mentioned the lingering odor of alcohol leaking out of the car after rolling down his window and cited multiple signs of a driver under the influence of alcohol.
"His eyes were glassy, and his speech was low and slow, the officer said in the arrest report. "He said he was fine. He said he was on his way home from watching film at the OSU Cowboys Stadium. He seemed to have no comprehension of what had happened the past several minutes."
After Rucker refused to test his sobriety by blowing into the officer's breathalyzer, a field sobriety test was conducted and failed which led to the arrest of the Oklahoma State defensive back.
Rucker's run-in with Oklahoma law enforcement is his second of this nature as the Maryland native was arrested back in June of 2021 for driving under the influence, assaulting an officer, leaving the scene of an accident, driving with a suspended license, and for resisting arrest by an officer.
In the state of Oklahoma, punishment for a second DUI can include one to five years in jail, up to a $2,500 fine, and a six-month driver's license suspension.