featured
Tuesday Takes: OU and Texas Are Way Out Front, Oklahoma State is in Trouble, Big 12's Second Tier is Down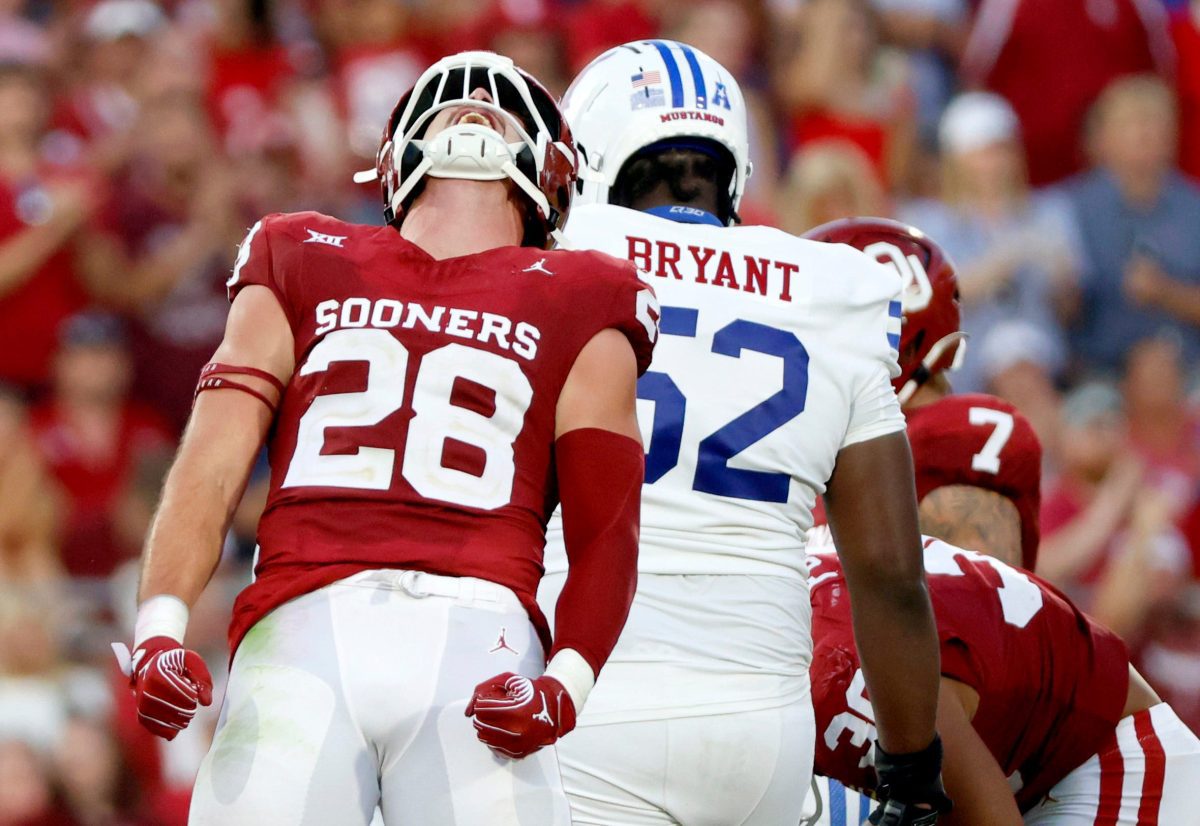 Tuesday is the final day of the week during the college football season in which it is acceptable to look back on the previous week's action and draw conclusions. When the clock hits midnight and Wednesday is officially here, it is your responsibility as a fan to start the countdown to Saturday and start getting prepared for what comes next.
But for the time being, we are going to finish up relishing, or loathing, what happened on the most recent Saturday of action, and that is just what we will do on Tuesday Takes.
Each week, I will give you three definitive facts (otherwise known as my opinions) that I've formed over the last couple of days. So without further ado, here we go.
In 2023, there's a gap between Texas, Oklahoma, and the rest of the Big 12.
While this will probably sting for anyone who remains loyal to the Big 12, it appears that the two teams playing their final season in the conference are the cream of the crop for the time being. Through the first four weeks of 2023, the Longhorns and Sooners have looked like they belong among the best teams in college football, with Texas in particular. The Longhorns marched into Tuscaloosa and handed Alabama its worst home loss since before Nick Saban took over for the Crimson Tide. Regardless of how "down" the Tide might be this season, that speaks volumes. Since then, Texas has rallied to beat a pesky Wyoming team 31-10 and thoroughly dominated Baylor, 38-6, last week.
As for Oklahoma, the name of the game has been domination. The Sooners are ranked second nationally, allowing just 8.5 points per game, and have outscored opponents 187-34 thus far. Last week, in a 20-6 win over Cincinnati, the Sooners held their first conference opponent without a touchdown for the first time since 2017. When these two teams clash in Week 6, it could be a preview of the Big 12 championship in December, and much of that is because I think that Texas and OU are the only two teams in the conference with a ceiling of being a "great" football team in 2023.
I firmly believe Texas is capable of competing for a national title this season, and while I'm not so sure that Oklahoma is to that level right now, I think they are still well ahead of the next best team that the Big 12 has to offer. Whether it's Kansas, Kansas State, TCU, or someone else that will emerge over the next several weeks, I don't have a ton of confidence that another team can go the distance to keep either of those two out of the Big 12 Championship game right now.
Mike Gundy and Oklahoma State are in major trouble this season.
The alarms started going off for a lot of folks when Oklahoma State left nothing more than an orange skid mark on their own field against South Alabama, as the Jaguars walked out of Boone Pickens Stadium with a 33-7 win a couple of weeks ago. However, this is a team that has raised concerns for me since their opening game of the year against Central Arkansas ended in a 27-13 decision.
From the very beginning, it has been apparent that this version of Oklahoma State has neither the dominant defense or high-flying offense that has defined Mike Gundy's teams at different times in the past. The Pokes lack a true starter at quarterback and have looked out of sorts in some capacity in each of their first four games. Last week against Iowa State, OSU allowed freshman quarterback Rocco Becht to throw for 348 yards and three scores en route to a 34-27 victory. The scores that they gave up were all busts, and the offense limped along as Alan Bowman did what he could to keep them within striking distance.
The worst part about this for Oklahoma State is that a schedule that looked very manageable to start the year suddenly looks daunting. OSU's remaining schedule is as follows: vs. Kansas State, vs. Kansas, at West Virginia, vs. Cincinnati, vs. Oklahoma, at UCF, at Houston, vs. BYU. Tell me which of those games you are confident that the Cowboys will win. In fact, which of those games will the Cowboys be favored in? According to ESPN's Matchup Predictor, OSU is only favored against BYU in its final game of the year. Things could get really tough for the Cowboys this fall, and perhaps as bad as they've been since Gundy took over.
The Middle Tier of the Big 12 is down badly in 2023.
Another reason that I feel so confident with Oklahoma and Texas' trajectory right now is the shape that the rest of the conference appears to be in right now. While Kansas is 4-0 and ranked 24th in the latest AP Poll, I've got a feeling that they are about to run into a buzzsaw against Texas this weekend, as do oddsmakers who have the Longhorns listed as 17-point favorites. If Kansas ends up being a paper dragon, the next two candidates seem to be K-State and TCU. Could they be good enough to challenge the defecting two? Perhaps, but there are major concerns with both.
What's really hurting the perception of the Big 12 is that the once-sold middle tier of this conference has struggled mightily out of the gate in 2023. Where is Baylor? What happened to the Texas Tech team that was supposed to be a dark horse? Does the team in Stillwater look anything like the Mike Gundy teams we've seen over the years? West Virginia is sitting at 3-1, but how much do we believe in their ability to make a run? With losses to Texas State, South Alabama, Ohio, Wyoming, Rice, and Miami (OH), the rest of the Big 12 just looks like it's down in a big way right now.
To make the perception even worse, each of the four newcomers started their conference records off with a loss, and outside of UCF, don't look ready to play with the better teams in the Big 12. It's still early and things could change, but right now I wouldn't be surprised if the Sooners and Longhorns are the only ranked teams in the Big 12 at season's end, and that would be a tragedy for the league that is losing them after the conclusion of the year.