Trending Now
Brett Yormark Says Locking In New Grant of Rights is 'One of the Most Critical Moments Ever in the History of the Conference'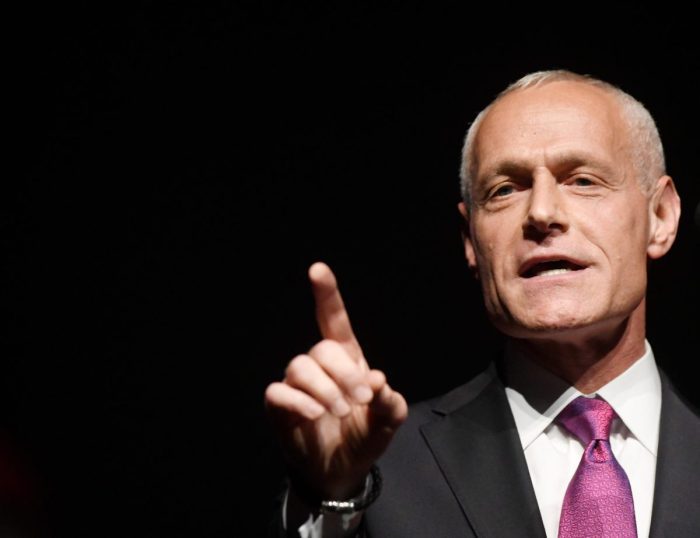 Over the last two years, the Big 12 has seen as much change as any conference in college athletics. After the 2020 season and the COVID-19 pandemic were in the rearview mirror, the conference looked to be headed toward smoother sailing.
Little did we know then, that the league's biggest brands (OU and Texas) would announce their departure for the SEC that summer, sending the Big 12 into one of the most tumultuous times in its existence.
Former conference commissioner Bob Bowlsby responded quickly though, by extending membership offers to BYU, Houston, Cincinnati, and UCF, who are now full-time members of the conference. Now, that move looks even more impressive, as the Big 12 had scooped up the last legitimate expansion candidates left outside the Power Five conferences. Perhaps even more important was the fact that it secured the legitimacy of the Big 12 for years to come.
When USC and UCLA decided to drop a bombshell decision on the Pac-12's doorstep in the summer of 2022, they had nowhere to turn, and no one to add to offset their losses. Furthermore, the loss of the Los Angeles television market tanked the Pac-12, and with the Big 12 now being viewed as a conference on the rise, against all odds, the Big 12 would come out on top.
After months of procrastination and subpar TV offers the Pac-12 dissolved, with Colorado, and eventually Arizona, Arizona State, and Utah all moving to the Big 12. Their interest in the league was heavily influenced by a new Grant of Rights (GOR) with ESPN and FOX, with a value of $31.7M (per school) annually. Getting the GOR in place was massive, and what current Big 12 Commissioner Brett Yormark describes as one of the biggest moments in the history of the Big 12.
"When you look back on it now," Yormark told The Athletic, "it obviously was one of the most critical moments ever in the history of the conference."
When asked how he pulled everything off, Yormark was quite candid about the situation.
"Listen, in life, you've got to get lucky," Yormark said. "But in some respects, you create your own luck."
The Big 12's footprint has expanded rapidly over the last two years, despite losing two monster brands. However, the loss of Oklahoma and Texas feels like an afterthought at this point, because with Yormark at the helm, the conference is heading into arguably its most exciting future yet.
Across four time zones, 10 states, and 90 million people, the Big 12 is reaching more people, and more eyes and ears then ever.
"Our profile and our reach has dramatically changed in a very short period of time," Yormark said. "But I think we're ready for it."