Baylor Bears
Mack Rhoades Has 'Complete Faith' in Dave Aranda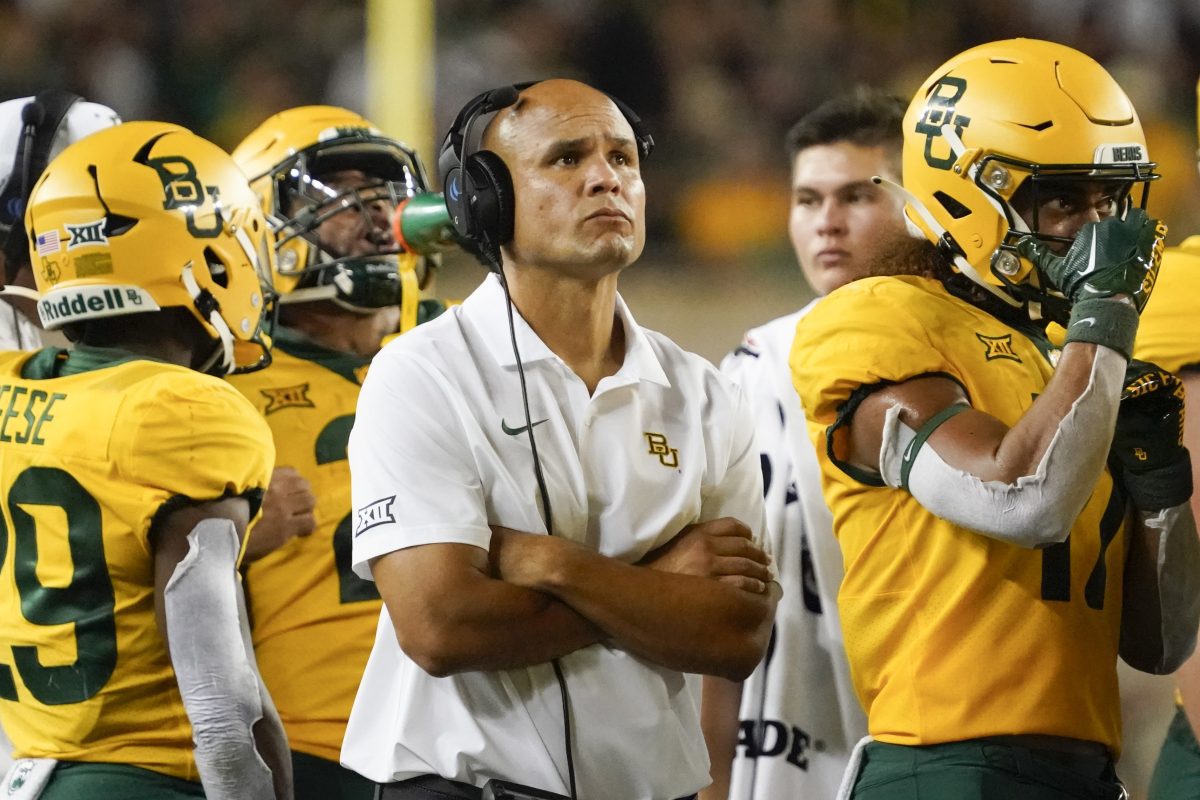 Things haven't exactly gone to plan for Dave Aranda and the Baylor Bears to start the 2023 season. Through four games, Baylor finds itself sitting at 1-3, with their only win of the year coming against FCS opponent Long Island.
Despite the rocky start, Bears' athletic director Mack Rhoades is backing his head football coach, saying that he maintains "complete faith" in Aranda and his plan.
In an interview with Sic'Em365 this week, Rhoades was asked about the pressure that he and Coach Aranda are feeling after such a rough start.
"Dave [Aranda] is focused on, 'How do we win games? How do we get better? How do we beat UCF on Saturday?' He's human, and he knows that 1-3 isn't where we should be and so he gets that there is some pressure and there is some noise," Rhoades told Sic'Em365. "I don't think he's listening to the noise, but he's smart, he knows that there's a lot of chatter out there. But I think he's focused on the right things.
"For me, I stay focused on what I can control, what we can control, and I would say the same for Dave [Aranda]. So that's where my focus is. Like I said, I think this program is healthy and I think it's got a bright future. Certainly not throwing this season away. I think we have an opportunity to really compete.
"In closing on this particular question, I've got complete faith in Dave Aranda."
There are still eight games left on the 2023 schedule for the Bears, and there is certainly still time for them to turn things around. However, it's not going to be easy for them to find their way into bowl contention after this kind of start.
Here's what remains on the schedule for Aranda's squad:
@ UCF
vs. Texas Tech
@ Cincinnati
vs. Iowa State
vs. Houston
@ Kansas State
@ TCU
vs. West Virginia
That's going to be a tough slate for the Baylor team that we've seen to this point, which means some big changes are going to need to be made for them to get five more wins.
The Bears will hit the road to take on the UCF Knights (3-1) in their first Big 12 home game in school history. Kickoff is scheduled for 2:30 p.m. CT, with the game being televised by FS1. UCF is currently favored by 11.5 points in the contest.