Baylor Bears
Baylor Bears Women's Basketball 2023-24 Roster Preview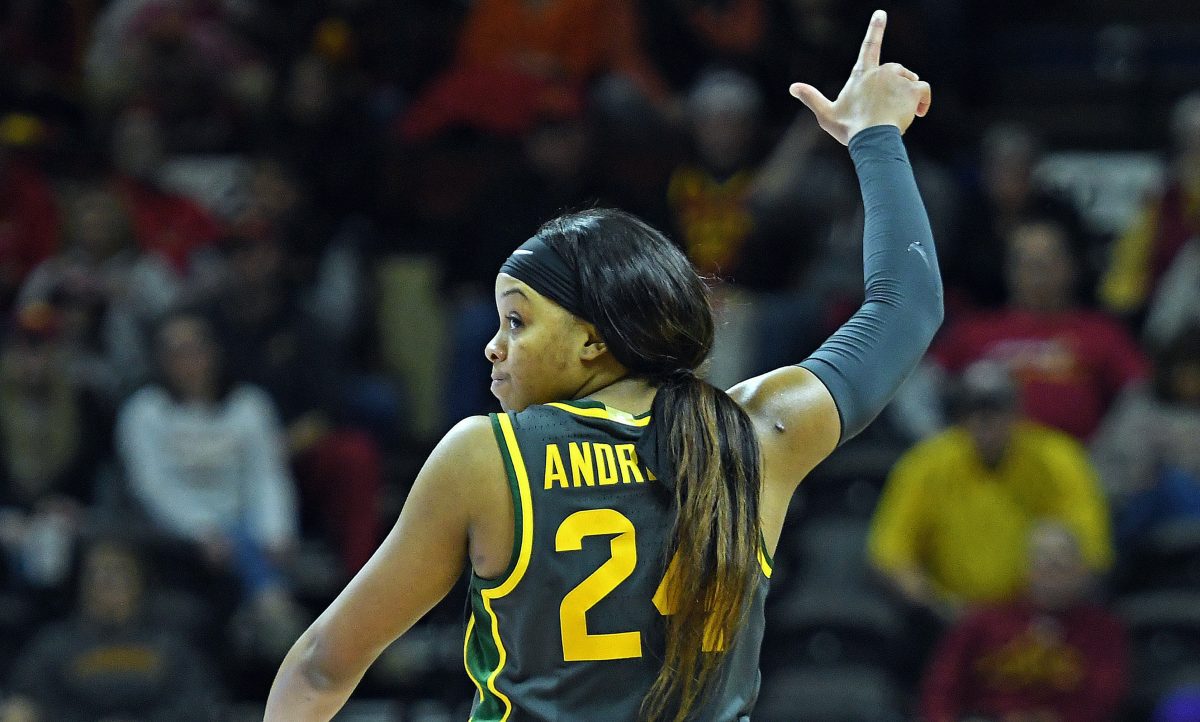 The Baylor Bears are preparing for the 2023-24 women's basketball roster and below is a preview of every player on the roster entering November's opening game.
Below are the returning players, the transfers and the freshmen that will play a role in Baylor's upcoming season.
Expected to Return
Jana Van Gytenbeek
The 5-foot-7 senior guard transferred to Baylor before the 2022-23 season and carved out a role as a backup guard. She only averaged 2.4 points per game. But she's a capable 3-point shooter who can approach double figures if given more playing time. The departures of several guards should allow the former Top 40 recruit to have that opportunity this season.
Darianna Littlepage-Buggs
As a true freshman, the now-6-foot-1 sophomore filled the gap of playing time left by the injury to Aijha Blackwell and the eligibility issues of Dre'Una Edwards and became the Big 12 Freshman of the Year. She averaged 10.6 points, 9.2 rebounds and had a team-leading 14 double-doubles.
With Blackwell and Edwards both back this season — and both players that can approach 10 rebounds per game — Littlepage-Buggs won't have to crash the glass as much, which should allow her to score more. The former five-star recruit averaged a double-double in her senior year of high school. Whether she starts of comes off the bench, she'll get plenty of playing time.
Kyla Abraham
Abraham was part of the Bears' terrific 2022 recruiting class. She was one of the three recruits who didn't get much run. The 6-foot-3 sophomore played in just 14 games, scoring 30 points and grabbing 18 rebounds. At 6-foot-3, she can give the Bears size off the bench. She has a high ceiling, as she was a Top 100 player when she signed with Baylor. Expect her to get more playing time in non-conference.
Bella Fontleroy
The 6-foot sophomore was the other true freshman who picked up the slack for Blackwell and Edwards last season. The Top 50 recruit played in every Baylor game and started roughly half, averaging 8.8 points and 5.1 rebounds. She was an All-Big 12 Freshman selection. She'll fight for a starting role but, at minimum, will be a key piece of the team's overall rotation.
Sarah Andrews
The 5-foot-6 senior returns as Baylor's leading scorer from a season ago, with 14.7 points per game. She was an All-Big 12 First-Team pick. She also averaged 3.4 rebounds and 4.3 assists. With Jaden Owens now at TCU after her transfer, the ball figures to be in Andrews' hands even more this season as a point guard who can score and facilitate. Early on, she'll be the player the Bears turn to in clutch situations.
Catarina Ferreria
The 6-foot senior transferred in from Eastern Arizona College and averaged 2.2 points in 23 games. She'll shoot for more playing time in 2023-24, but she'll have a lot of competition at the guard position.
Aijha Blackwell
The 5-foot-11 graduate student returns after she played just eight games due to injury last season. She did drop 23 points and 11 rebounds on Incarnate Word and averaged 7.5 points and 4.4 rebounds in her limited play. She should be fully healthy and it's a good idea to remind everyone of what Blackwell did her last season at Missouri — 14.9 points and 13.1 rebounds with 20 double-doubles. She should start and make an immediate impact.
Dre'Una Edwards
Another transfer who didn't play, the 6-foot forward wasn't eligible to play for the 2022-23 season, which proved controversial at the end of the fall, when Baylor had hoped she would be ready to play as Kentucky wouldn't sign her transfer waiver. The Bears could have used her last season. But, this season he brings her 16.8 points and 8.4 rebounds per game from Kentucky in 2021-22 to the floor. Like Blackwell, it would be a shock if she isn't starting on opening night.
Arrivals Via Transfer
Madison Bartley
The forward Bartley officially signed with Baylor on April 13 and figures to be a rotational forward. The 6-foot-3 Belmont vet averaged 11.6 points and 4.7 rebounds per game in three seasons while earning all-conference honors twice. She averaged 14.1 points last season. She has one year of eligibility remaining.
Jada Walker
Walker officially signed with Baylor on April 17. Walker, a 5-foot-7 guard, played two seasons for Kentucky and should have two years of eligibility remaining. She started 53 games for her career, averaging 11.7 points. As a freshman, she was an All-SEC selection. Last season she averaged 12.9 points per game and 3.1 rebounds per game. She should be able to help the guard rotation immediately.
Yaya Felder
The 5-foot-8 guard officially signed with the Bears on April 17. She played two seasons for Ohio and has two years of eligibility remaining. Last season she averaged 22 points per game for the Bobcats and earned All-Mid-American Conference honors. She also averaged 5.1 rebounds and 4.0 assists. She scored at least 20 points all but three games last season. Don't be surprised if she's in the starting lineup in the opener.
Denae Fritz
The former Iowa State starter transferred from the Cyclones to the Bears in the offseason. With the Cyclones she was a 2023 Big 12 All-Freshman Team selection and made 43 3-pointers. She reached double figures in 12 games, with one 20-point game, while posting a pair of 10-rebound performances. Along with the potential for double-digit scoring, she's an above-average defender who will likely draw the toughest perimeter defensive assignment when she's on the floor.
Class of 2023 Recruits
Letycia Vasconcelos
Vasconcelos will be the tallest player on Baylor's roster this season at 6-foot-7. The Campinas, Brazil, native signed in November out of Montverde Academy in Florida and at the time she was the nation's No. 36 recruit per ESPN.com. With the depth the Bears have in the frontcourt, it wouldn't be surprising to see her take advantage of the redshirt.
Projected Starting Five: Andrews, Felder, Walker, Blackwell, Edwards
First Five off Bench: Littlepage Buggs, Fontleroy, Fritz, Bartley, Gytenbeek
You can find Matthew Postins on Twitter @PostinsPostcard