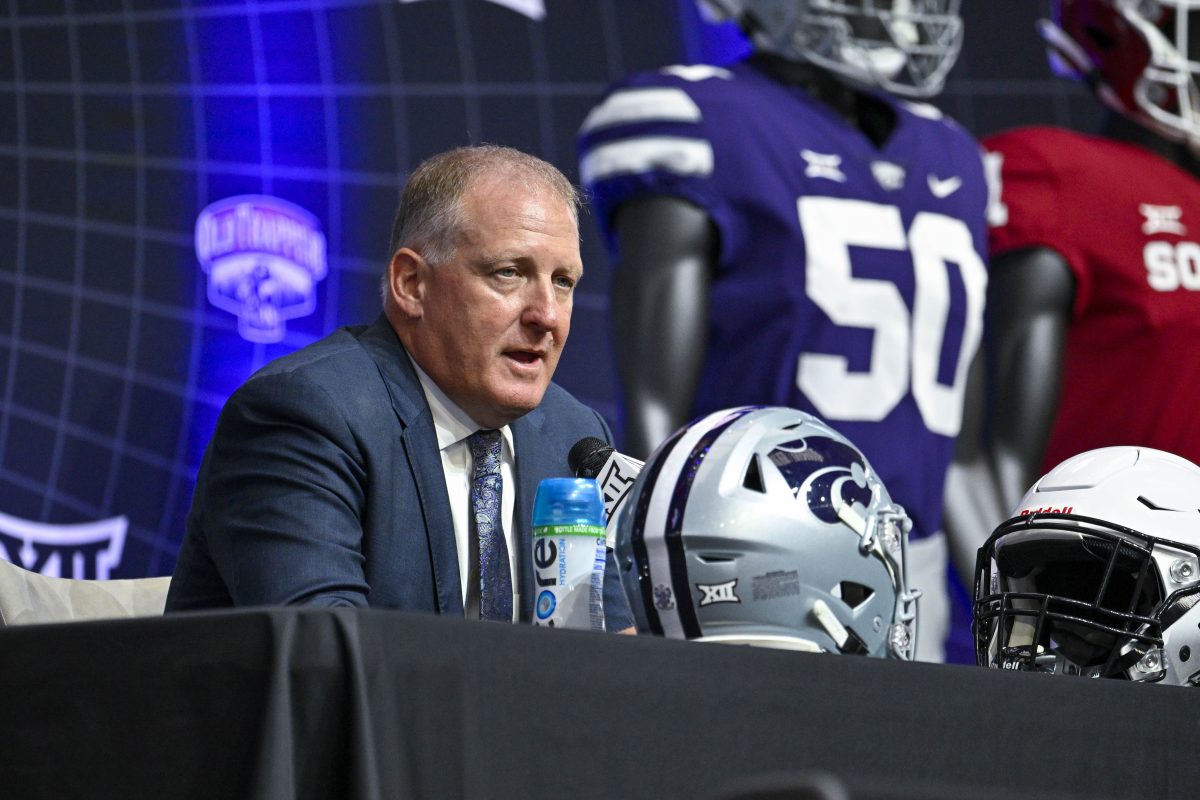 Kansas State head football coach Chris Klieman has quickly made a name for himself as one of the best coaches in the nation after taking over in Manhattan.
As a result, his name comes up any time that a high-profile job comes open, which is now the case that Mel Tucker has been fired for cause from Michigan State.
With the Spartans looking to find their next head man, and willing to spend plenty of money to get him, Klieman's name is already making rounds.
However, he has made sure to shut down any noise before it gets loud enough to matter, as Klieman addressed the rumors during an appearance on XM Radio's Big 12 Today this week.
"I'll be sticking in Manhattan and will not be a candidate for that job," Klieman said, squelching any idea that he might be headed to East Lansing.
In addition to leading the Wildcats to a Big 12 Championship in 2022, Klieman has a career record of 105-34 as a head coach and also led North Dakota State (FCS) to five national championships in six seasons.
Back in May, Kansas State and Klieman agreed to an eight-year, $44 million contract that would keep him at the school through the 2030 season. 
Now, with him turning down a job that would potentially pay him more money, it appears that he is truly happy in Manhattan, which is fantastic news for the Wildcats and for Big 12.