Big 12 News
Arterio Morris Dismissed from KU Basketball After Arrest on Rape Accusation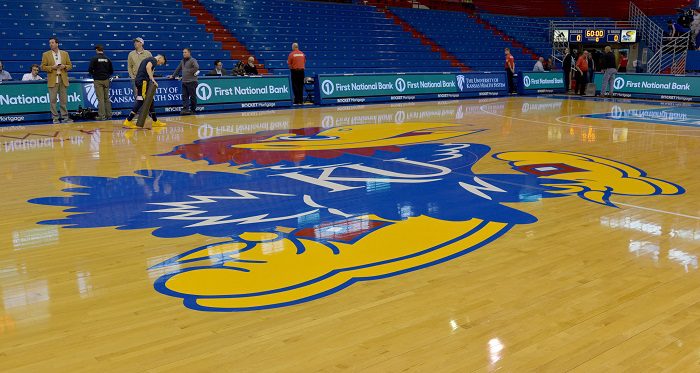 Kansas basketball player Arterio Morris has been dismissed from the Jayhawks' basketball program after being arrested on rape accusations, according to the Kansas City Star.
Morris was suspended from the program on September 15, one day after he pleaded no contest to misdemeanor assault in Denton County, Texas, in a case that followed an alleged altercation with an ex-girlfriend in June 2022. Instead of going to trial next month, he paid a $362 fine.
Despite his legal issues, the five-star prospect was allowed to enroll and play for Texas last season, with the 6-3 point guard averaging 11.8 minutes per game as a true freshman. Then, in an attempt to start over fresh, he transferred to Kansas but again finds himself in serious legal trouble.
The current incident, which involved an 18-year-old Missouri woman, occurred between 4:30 and 5:30 a.m. on August 26 and was reported at around 9:50 p.m. on August 27th, per an official report.
Now, with his arrest, Morris is no longer affiliated with the Kansas program leaving the Jayhawks with little choice but to cut ties with him.
"We are now aware he has been arrested and charged, and he was dismissed from the program. As this is an ongoing legal matter, we are not able to comment further at this time," A KU spokesperson said on the matter.
According to Shreyas Laddha of the KC Star, Morris has been booked on one charge of rape at Douglas County Jail, with his bond set at $75,000.
Despite his dismissal, the Jayhawks are still viewed as the team to beat heading into the 2023-24 season.