Big 12 News
OU Softball Announces Capacity Crowd of 4,200 for Love's Field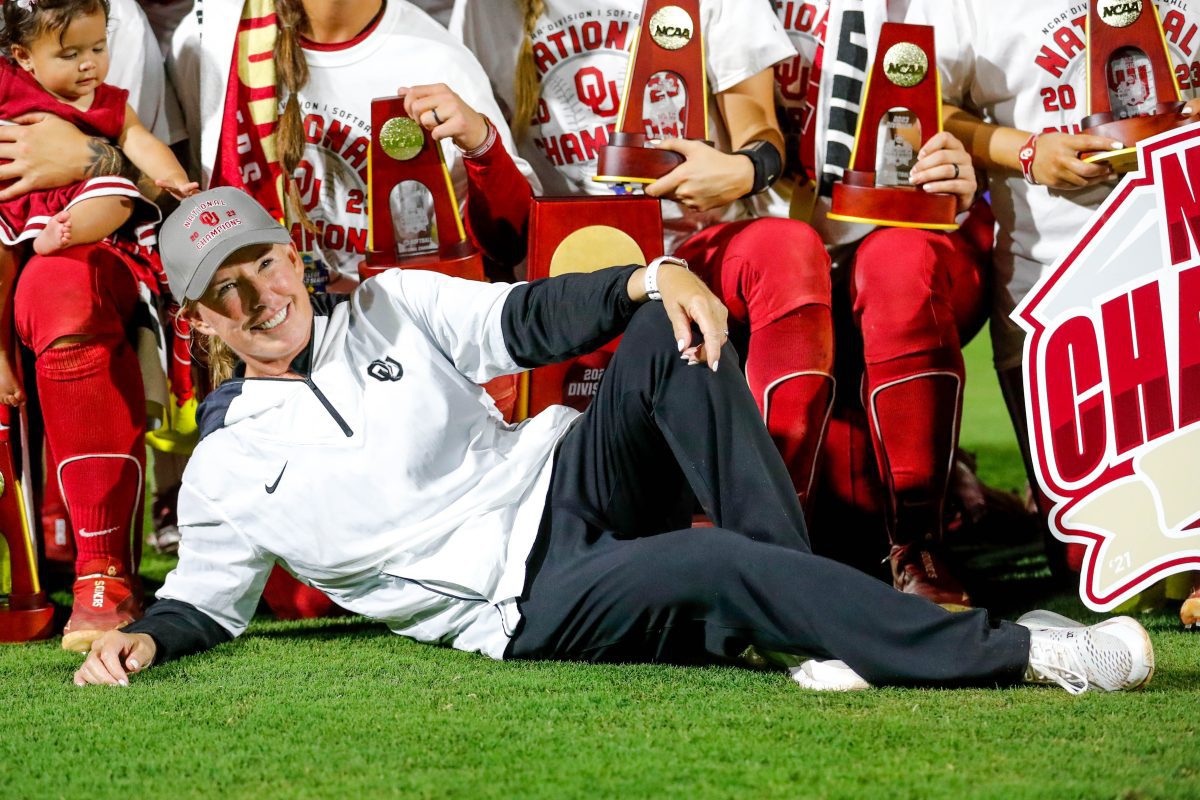 Oklahoma Softball has become the standard of the sport over the last couple of decades, and now, its facilities will hold true to that standard as well. The three-time defending national champions will begin play on the brand new, state-of-the-art Love's Field this spring.
Love's Field is well into construction and is expected to be finished in time for the Sooners 2024 season, and there will be many more folks in attendance for games in '24 than previously expected.
According to Oklahoma Vice President and Athletic Director Joe Castiglione, Love's Field capacity will be 4,200 people instead of the original expectation of 3,000, making it the largest softball stadium on any campus in the country.
"Since the start, we've approached the design of Love's Field with our fans in mind," said Castiglione. "Because we know the demand for OU Softball is sky high, we took great care to increase the capacity wherever we could while maintaining the overall fan experience. We're thrilled with the results, as we've shattered our original expected capacity of about 3,000, now with 3,543 in fixed seating and an additional 657 in standing room. At every home game, we'll now have the opportunity for more than 4,000 Sooner fans to cheer our team to victory in the biggest and best collegiate softball stadium in the country."
According to an OU press release, Love's Field will also feature a 10,669-square-foot indoor training center and several team spaces, including a training room, locker room, and classroom. It will also have space for a recognition area to showcase national championships, All-Americans, and other outstanding accomplishments.
The complex is expected to reach 44,000 square feet in total, compared to 15,168 at Marita Hynes Field, OU's present facility. The team areas will expand from 2,598 square feet to 5,593 square feet and the indoor practice facility will jump from 4,744 square feet to 10,669 square feet.
Patty Gasso and the Sooners' 2023 softball team toured the Love's Field construction site for the first time on Wednesday, leaving them in awe of what is to come.
"When we were standing above the outfield looking toward home plate, we were in awe," said Gasso, who has led OU to seven national championships, including six of the last 10 and each of the last three. "It was hard to comprehend the beauty and scope of what we were looking at, considering where we played when I started coaching here. I stood there and reflected on all my years at OU and all the athletes who laid the foundation for this program. I'm reminded of where we started this journey whenever I drive by Reaves Park. Then we stepped across the street to Marita Hynes Field. And now we're on the cusp of having Love's Field — the premier college softball facility in the country — as our home. I'm so grateful for everyone who helped us get to this point, and am incredibly excited for what's still to come."
OU begins fall competition on Wednesday, October 4, when it begins its "Oklahoma Battle Series," an intrasquad series of six games at Marita Hynes Field.