Baylor Bears
Steve Sarkisian Says Scoring Against Baylor Was Easier Than Scoring Against Texas Scout Team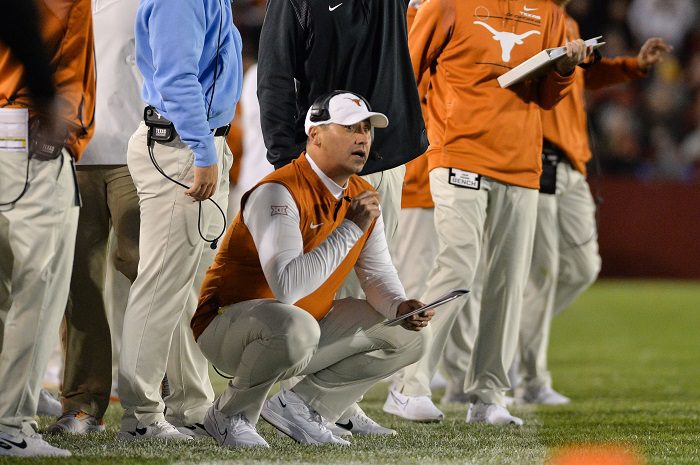 Yikes. This is not a good look for Dave Aranda and the Baylor Bears.
Texas head coach Steve Sarkisian made headlines on Friday when he compared the Baylor Bears defense to the Longhorns scout team and mentioned on his weekly radio show that it was harder to score against the Longhorns' scout team than in the actual game against Dave Aranda and the Baylor Bears.
Sarkisian and the Longhorns rolled to the tune of a 38-6 win over Baylor on Saturday giving the Longhorns their first win of the Big 12 slate as well as their fourth win of the year in their final season of Big 12 play.
While the Baylor defense may be comparable to Texas' scout team in the eyes of Steve Sarkisian, the Longhorns face one of their toughest tasks of the season in Week 5 against Lance Leipold and the 24th-ranked Kansas Jayhawks who are returning to Austin for the first time since their 57-56 win back in 2021.
Kansas and Texas kick off at 2:30 PM CT on Saturday, September 30th in a Top 25 matchup. Texas goes into the game as a 17-point favorite.