Big 12 News
West Virginia QB Garrett Greene Expected to Start Against TCU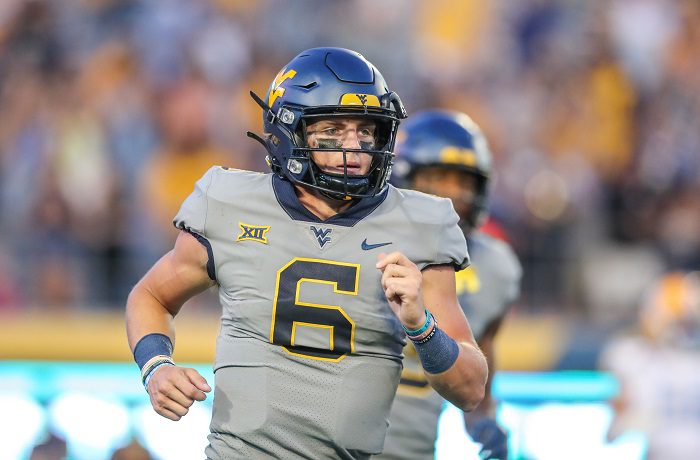 While the West Virginia Mountaineers have weathered the storm fairly well with backup quarterback Nicco Marchiol standing in for the injured Garrett Greene, Greene is expected to take the field on Saturday against TCU, according to a report from ActionNetworkHQ's Brett McMurphy.
Greene suffered an ankle injury in the Mountaineers' Week 3 matchup against the Pittsburgh Panthers and was held out for the Big 12 opener in the following week against Texas Tech. He now takes the field to square off against Sonny Dykes, Chandler Morris, and the TCU Horned Frogs.
While Greene has seen limited action this season for the Mountaineers, he has totaled 402 passing yards on 26 completions to go with a touchdown to interception ratio of 4-0. He now steps in to face a tough task with the TCU Horned Frogs who brought home the Iron Skillet in Week 4 with a 34-17 win over SMU.
Greene's return is big for the Mountaineers as they get a veteran signal-caller back, but while the team was operating without their starting QB over the last two weeks, Neal Brown's defense stepped up and answered the call. The unit has only given up a total of 36 points in their last three games recording a total of five turnovers in that stretch.
West Virginia heads to Ft. Worth on Saturday, September 30th with a 7:00 PM CT against the Horned Frogs. The game will be televised on ESPN2 for nationwide fans to watch.