Kansas Jayhawks
Watch: Kansas Scores Touchdown on Incredibly Lucky Bounce vs. Texas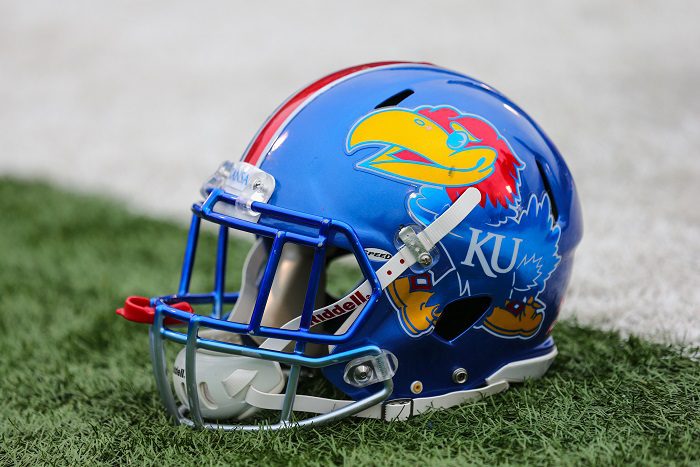 While the Kansas Jayhawks were unlucky on Saturday morning heading into their Week 5 matchup against Texas without Jalon Daniels, the squad earned their luck on the third drive of the game scoring one of the wackiest touchdowns of the 2023 season.
Senior quarterback Jason Bean dropped back on a triple-option play and scurried down the sidelines for a huge gain before fumbling the ball directly into the hands of his teammate, sophomore running back Daniel Hishaw, who picked up the fumble and took it the rest of the way for a score.
Despite taking the field without starting QB Jalon Daniels, Jason Bean stepped in and has given the Jayhawks a chance.
The Jayhawks currently trail the Longhorns 13-7 in Austin at halftime, and could use another favorable bounce or two in order to take down the country's No. 3 team. Saturday's game between Kansas and Texas is currently streaming on ESPN.