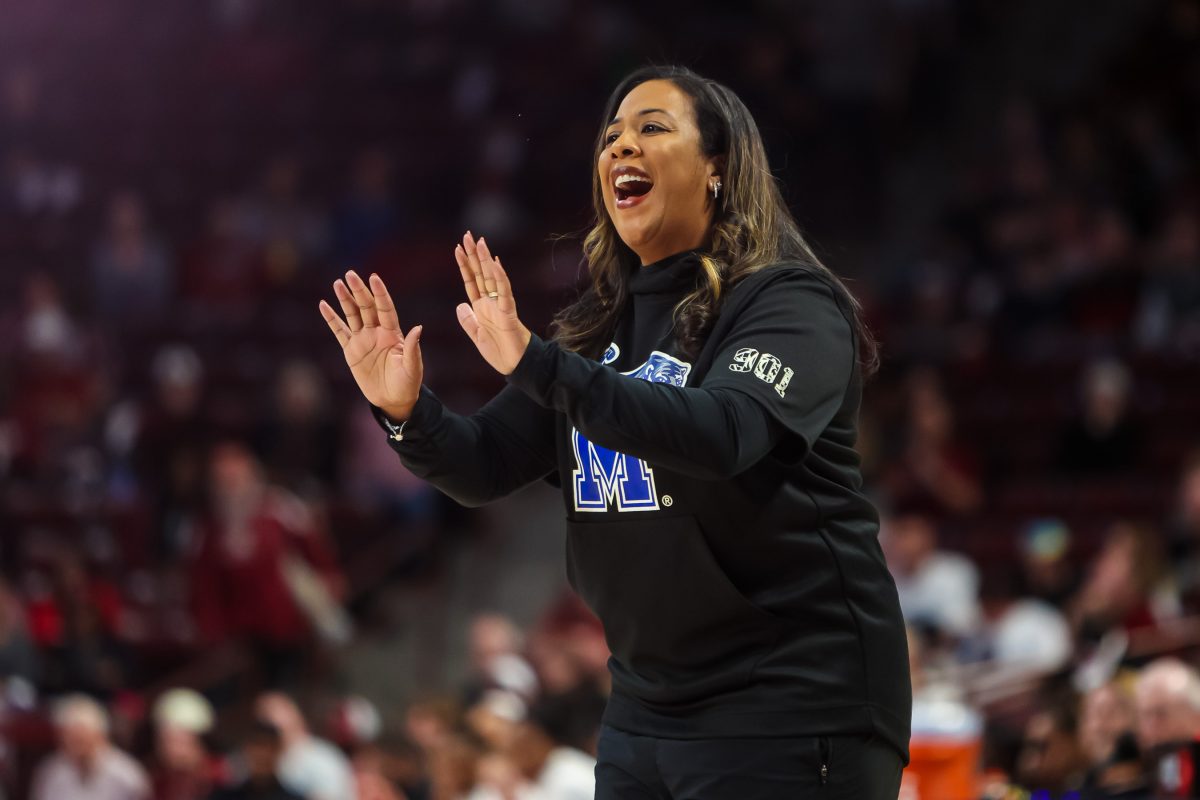 The Cincinnati Bearcats are preparing for the 2023-24 women's basketball roster and below is a preview of every player on the roster entering November's opening game.
Below are the returning players, the transfers and the freshmen that will play a role in Cincinnati's upcoming season.
Expected to Return
Jillian Hayes
The 6-foot-1 senior is back after missing the entire 2022-23 season, per her team bio. In 2021-22 she averaged 11.5 points, 6.8 rebounds, 2.8 assists, 2.2 steals and 1.3 blocks in 31.3 minutes. She led the Bearcats in points (321), rebounds (190) and blocks (36). Getting her back is a huge boost for the Bearcats.
Braylyn Milton
The 5-foot-11 junior guard averaged 4.3 points last season for the Bearcats. She started half of their games. She's been a consistent player for Cincinnati each of her first two seasons. She was an All-American Athletic Conference freshman selection in 2021-22.
Ta'Ziah Jenks
The 6-foot guard averaged 2.7 points last season after transferring from West Virginia two seasons ago. She also started nine of those games, with a season-high 13 points against Houston. She missed most of the 2021-22 season with a torn ACL.
Malea Williams
The 6-foot-2 forward played in 30 games and started four of them, all in conference. She averaged 4.9 points and 4.5 rebounds last season and had 10 games with multiple shot blocks. She has the chance to carve out a full-time starting role this season.
Mya Jackson
The 5-foot-7 guard is using her COVID waiver to return for one final season, and that's great news for the Bearcats. She transferred in to Cincinnati from Seton Hall before last season and she became Cincinnati's second-leading scorer with 11.2 points per game. She also has more assists (74) than any returning player.
A'riel Jackson
The 5-foot-9 guard averaged 4.1 points last season in 28 games, including 15 starts, in her first collegiate season. She has capacity to do more, as she entered Cincinnati as a Top 100 recruit and scored more than 1,000 points in her high school career at Bishop Loughlin Memorial High School in Brooklyn, N.Y.
Clarissa Craig
The 6-foot-2 forward averaged 6.7 points, 3.5 rebounds and 0.5 blocks on 56.6 percent from the field in 20.5 minutes per game last season. She played in 28 games with 17 starts. She enters her junior season seeking a full-time starting role and an opportunity to score more. The Cincinnati native scored 1,240 points in her prep career at Roger Bacon High School.
Arrivals Via Transfer
Aicha Dia
The 6-foot- wing from Montreal, Quebec, played little for Penn State last season and transferred. She managed less than six minutes per game. She has experience internationally at the Globl Jam and at the 2021 FIBA World Cup in Hungary playing for Team Canada.
Destiny Thomas
The 6-foot-4 center followed her head coach from Memphis as a transfer. In 33 games and 18 starts last season she averaged 4.7 points and 5.8 rebounds and was named to the American Athletic Conference All-Freshman Team. She should push for a full-time starting role.
Nia Clark
The 5-foot-9 guard has played at Miami (OH), Xavier and Marquette. She averaged 3.1 points and 1.8 rebounds last season. But, before that, she averaged at least 10 points in each of her first three college seasons.
Class of 2023 Recruits
Brianna Byars
The 5-foot-11 forward from George Rogers Clark High School (Winchester, Ky.) played five seasons of varsity basketball, totaling 2,252 career points and 1,113 rebounds. Cincinnati would love to see her snag a rotational spot this season.
Reagan Jackson
The 5-foot-9 guard from Kennedale, Texas, was a two-time all-state selection. She was also selected a USA 17U Finalist and 3SSB Adidas All-Star
Abby Holtman
The 6-foot recruit from Ryle High School (Union, Ky.) scored more than 1,000 points for the Lady Raiders and is Ryle's all-time leader in made 3-pointers. She has the chance to inject some life in the Bearcats' shooting from distance right away.
Ramiyah Byrd
The 6-foot-1 forward from the Spire Institute (Geneva, Ohio) is the prep program's first player to commit to a Division I school. Her coach was former WNBA player Candice Wiggins, who won a WNBA title with the Minnesota Lynx.
Delaney Snyder
A 6-foot-5 center from TPLS Christian Academy (Richmond, Va.), Snyder will likely be in a position to redshirt with Snyder transferring in and solid frontcourt depth returning to the team.
Starting Five: Hayes, Mya Jackson, Thomas, A'riel Jackson, Milton
First Four off Bench: Dia, Clark, Craig, Williams
You can find Matthew Postins on Twitter @PostinsPostcard