Baylor Bears
Baylor LB Mike Smith Out for Season with Torn ACL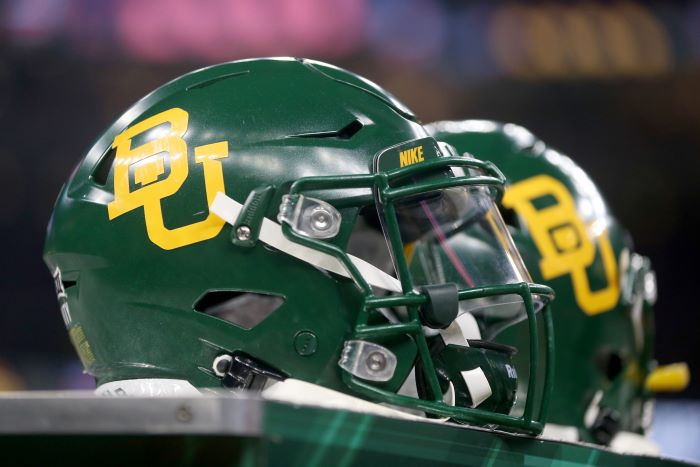 Baylor head football coach Dave Aranda updated fans on Monday with the disappointing news of senior linebacker Mike Smith missing the rest of the 2023 season after tearing his ACL.
Smith was one of the key members of Dave Aranda's defense heading into the 2023 season after recording 85 tackles, three forced fumbles, one interception, and half of a sack in 2022 at Liberty. He currently ranks second for Baylor in tackles this season with 24 total tackles.
Smith is a former three-star linebacker who transferred from Liberty in December following the conclusion of the 2022 season. The Mississippi native anchored Dave Aranda's defense in the first five games of the season before a torn ACL caused the end of his 2023 season.
The senior linebacker spent two seasons at Mississippi Gulf Coast Community College before electing to commit to Liberty ahead of the 2022 season. The senior linebacker was rated as the 43rd-ranked JUCO prospect in the class of 2022 by the 247Sports index, as well as the fifth ranked player at his position. He also was graded as the 11th-ranked JUCO prospect from the state of Mississippi.
Baylor takes the field next in Waco on Saturday, October 7th, at 7:00 PM CT when Joey McGuire and the Texas Tech Red Raiders come to town.