Big 12 News
Brett Yormark Will Not Attend Week 6 Red River Rivalry Game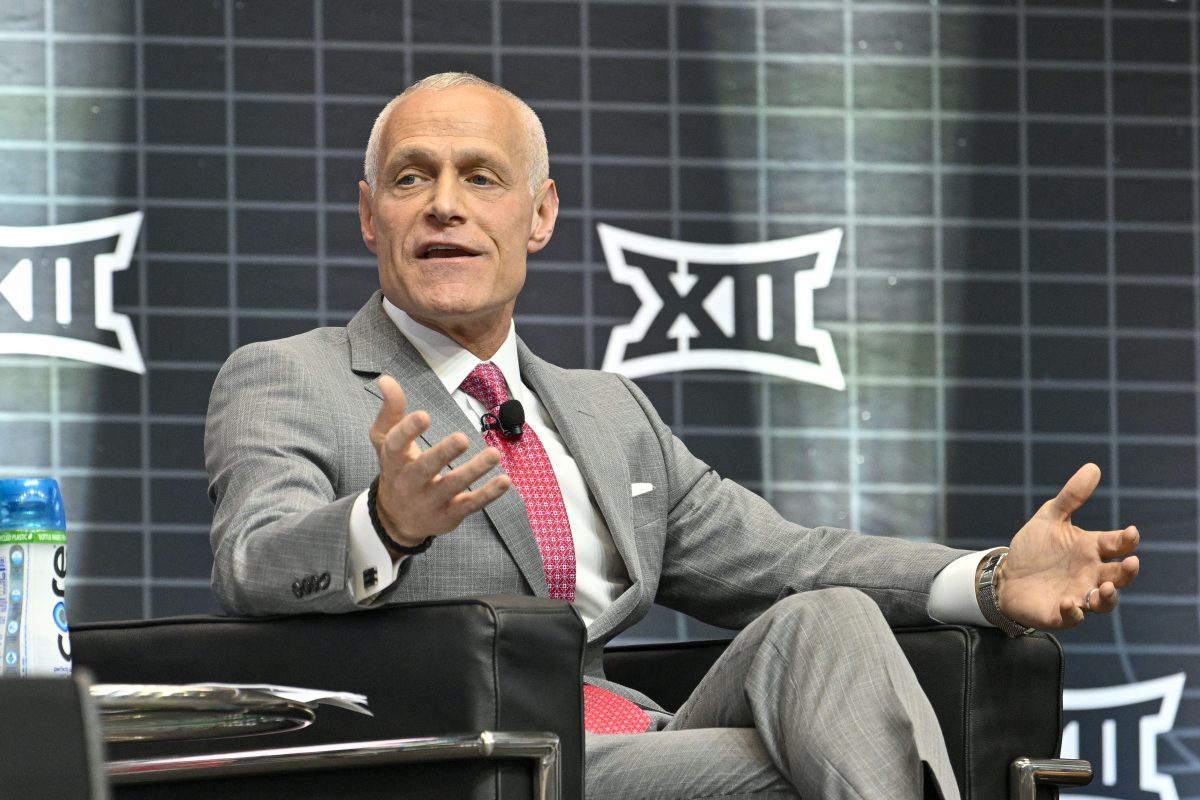 Big 12 Commissioner Brett Yormark is not going to be in attendance for the Week 6 matchup between the Texas Longhorns and the Oklahoma Sooners and will miss the final iteration of the Red River Rivalry game affiliated with the Big 12.
According to a report from ESPN's Heather Dinich, SEC Commissioner Greg Sankey will be in attendance for Saturday's game which prompted Yormark to mention, "That's his future. He should support them."
While Yormark's absence at the Red River Rivalry game will likely rile some fans from Oklahoma and Texas up, the change in conference plays a big part in Yormark's decision.
With Greg Sankey in attendance for the SEC and an increased focus on the move in 2024, the game doesn't play a big part in Big 12 history going forward, at least in the eyes of the Big 12 Commissioner.
While Brett Yormark made his decision to miss the event, ESPN's College GameDay crew will be live in Dallas for the Week 6 matchup. No. 12 Oklahoma and No. 3 Texas take the field in Dallas on Saturday, October 7th, in a battle of undefeated teams looking to advance to 6-0.