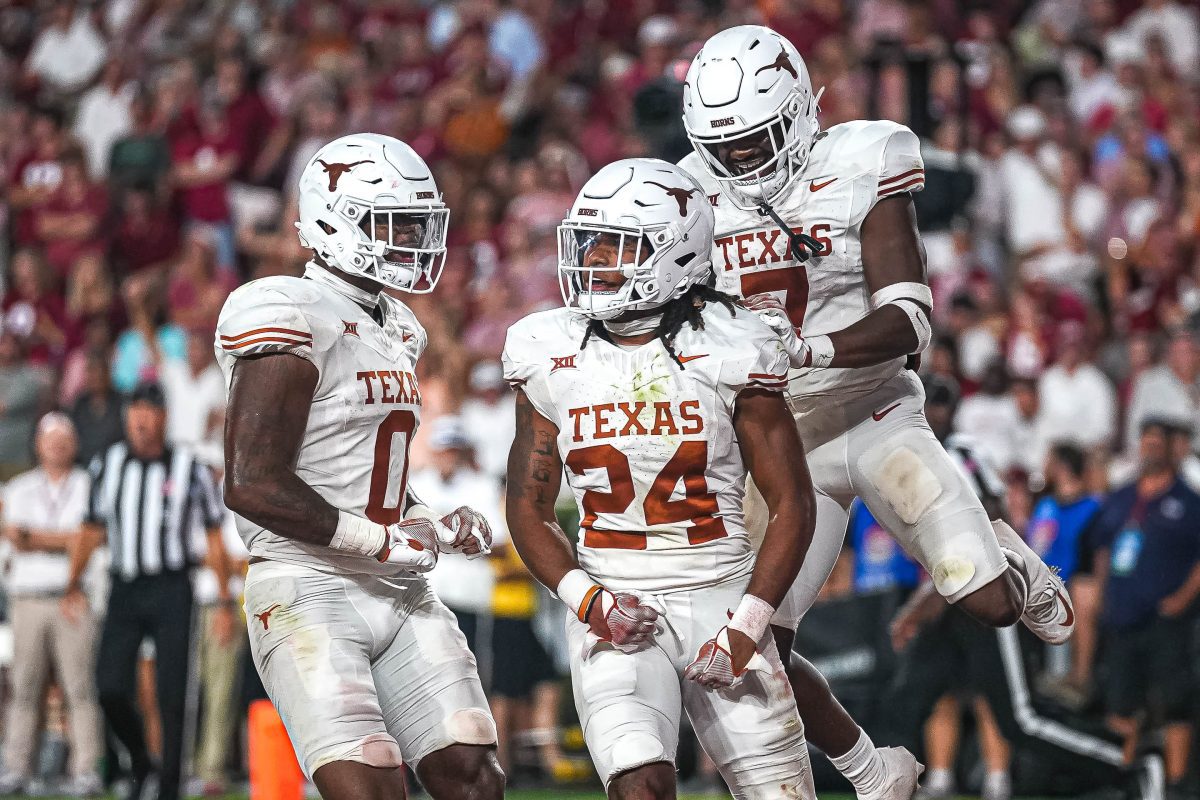 The Texas Longhorns are 5-0 for the first time since 2009, which also happens to be the last time they won the Big 12 Championship and played in the National Championship game.
While opposing fan bases and Twitter pundits might continue to question the Longhorns' legitimacy, the people who look at them the closest notice some major differences between this Texas team and what we've seen over the last decade.
The Athletic's Bruce Feldman recently published a story in which he interviewed a half-dozen coaches who have played the Longhorns this season or scouted them over the last couple of weeks. In their eyes, this team is a legitimate contender to make the College Football Playoff in 2023.
"That is a very impressive roster," a longtime SEC coach told The Athletic. "They got linemen like Alabama used to have. Both sides of the ball. They beat the s— out of Alabama. They push everybody around. They did whatever they wanted with Baylor. They've got speed outside and their tight end (Ja'Tavion Sanders) is a freak.
"I think Sark has learned his lesson. He's running the ball. He's required toughness. He used to be 'Next play! Next play! Next play! Hurry up!' He's learned what it takes. He hired great coaches. Bo Davis is a great defensive line coach. (Kyle Flood) is a great O-line coach. It shows what those guys have done there."
A Big 12 analyst who has faced Texas this season went into even greater detail on what makes the Longhorns so effective this season.
"Their defense is dominant and their D-line is one of the most impressive groups I've ever seen," The Big 12 analyst said. "No. 93 (6-foot-4, 362-pound senior T'Vondre Sweat) was incredible to watch in person."
"Their O-line is so big and physical and they move people. Both of their tackles No. 78 (sophomore Kelvin Banks) and No. 70 (senior Christian Jones) had elite movement skills. I also thought their left guard No. 76 (Hayden Conner) was also pretty damn good with great movement skills.) … I think their O-line is the strength of their offense. Their receivers can run and are as good as advertised. Their backs break tackles and are great in space.
"Sark is the best playcaller I've ever faced. He hardly had any tendencies going in, and if he did, he broke them during our game. He really keeps you off balance. They have a great chance to make a deep run."
If it isn't already clear at this point, the emphasis that coaches are putting on Texas' improvement along the line of scrimmage is the culprit for the vast difference in the success they've had thus far in 2023. With one of the best offensive and defensive lines in the country, The Longhorns have controlled every game they've played this season, including their game against Alabama.
Obviously, that control shows up on film as every coach in The Athletic's story talked about how they jump off the screen. Perhaps the most disturbing quote from the story though, is one from a Big 12 coach that simply says, "They are better live than on film."
Texas faces the biggest test remaining on its schedule this Saturday, with No. 12 Oklahoma (5-0, 2-0) awaiting them in the Red River Rivalry.
Kickoff is scheduled for 11:00 a.m. on ABC, with Chris Fowler and Kirk Herbstreit on the call after the conclusion of College Gameday.