Big 12 News
Mike Gundy Thought Will Howard Was Skylar Thompson in First Interaction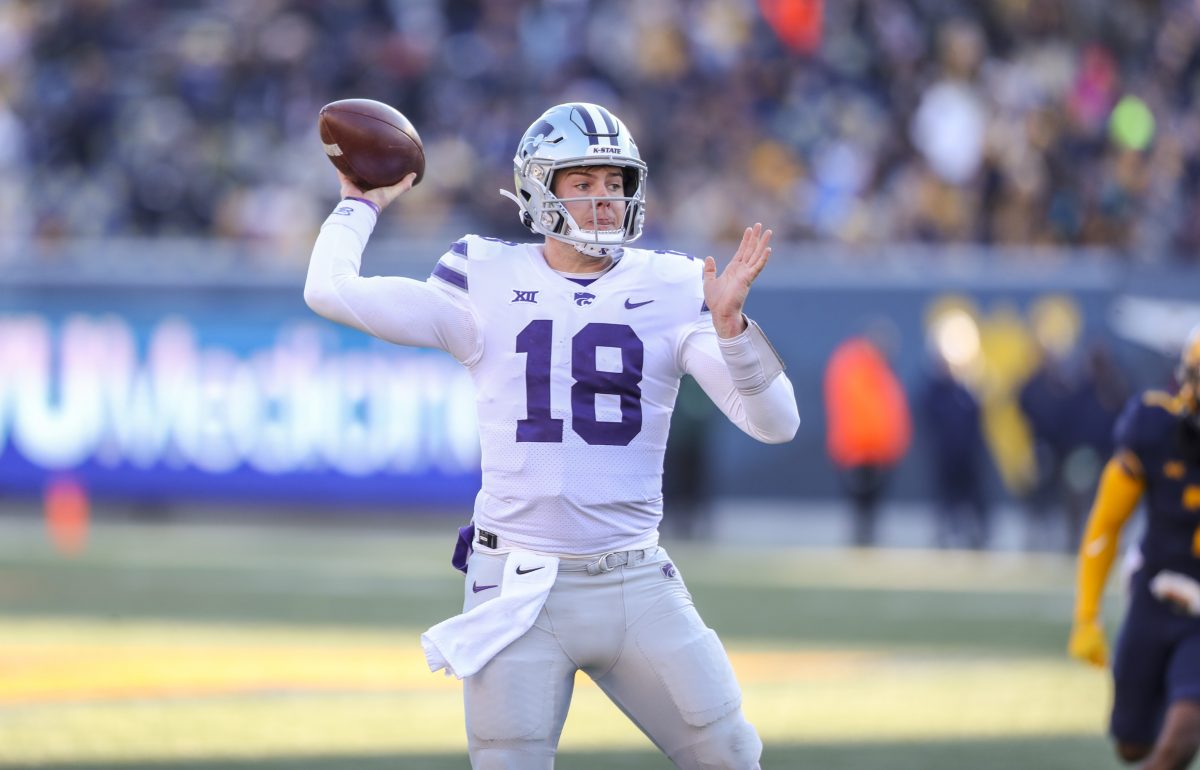 While the name Will Howard rings a bell for most players, coaches, and fans associated with the Big 12 Conference, Mike Gundy did not fall into that category during Howard's sophomore year.
Howard recently shared a story about his lone interaction with Gundy mentioning that the Cowboys head coach mistook him for the Wildcats' former quarterback Skylar Thompson, during the 2021 season.
Howard saw action in both his freshman and sophomore seasons in relief of the injured Skylar Thompson, and while Mike Gundy knew that Kansas State had a solid quarterback, he wasn't quite sure who was who.
Howard detailed his first conversation with Gundy saying, "It does feel like I've been around here for a while. Coach Gundy, actually in 2021, when I was playing and starting that game cause Skylar had just gotten hurt. He came up to me and told me he hoped that I feel better and that [Oklahoma State] wanted to play me soon. I was like 'He must think I'm Skylar'."
While Gundy may not have known Will Howard at the time, the Pennsylvania native made his name known on the Oklahoma State sideline in 2022 after leading his squad to a 48-0 win over Mike Gundy in Manhattan.
Howard laughed the interaction off and said, "It was pretty funny. That's really the only interaction I've ever had with him."
Howard will get a shot to add some more weight to his name in the eyes of Oklahoma State fans on the road in Stillwater when the two teams clash at 6:30 PM CT on Friday, October 6th.