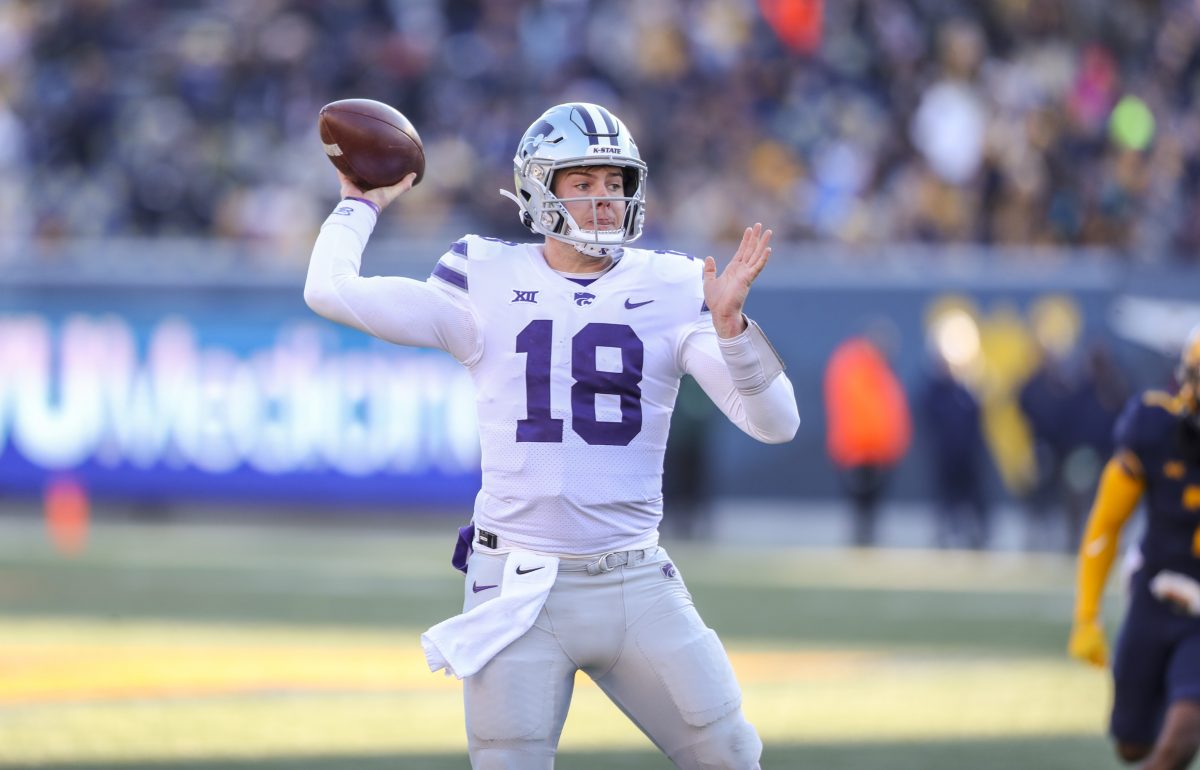 The bye week is over and it's time for some Friday Night Lights! No, not high school football, but K-State at Oklahoma State this Friday evening. I'm not a fan of Friday night college football games, but obviously, they don't give me a vote in the matter. I am pretty old school in the belief that college football games should be on Saturdays. It's better for the players and coaches, and it's definitely better for the fans that travel to games. But regardless of my thoughts on the matter, the Big 12 will hold Friday night games for the foreseeable future. So I, and everyone else, will have to get used to it.
Before the start of the season, I had this game written down in pencil as a loss for K-State. I didn't like the Wildcats' chances to win traveling on the road to Stillwater on a Friday night to play in front of a raucous Oklahoma State crowd. Since then, my thoughts have changed, considering Oklahoma State has dropped two games in a row and appears to be struggling mightily.
Here are ten fun facts apropos to the K-State/Oklahoma State game on Friday…
1.) This game is the second Friday home game for Oklahoma State since 1940. The only other instance was a game against Kansas on October 26, 1956. KU won that game 21-13. The Cowboys have a modern history of Friday night away games, the most recent being the 2019 season opener at Oregon State, a game they won 52-36. Oklahoma State head coach Mike Gundy is 3-2 in Friday games.
2.) Oklahoma State is 2-2 on the season with victories against Central Arkansas and Arizona State and losses to South Alabama (33-7 in Stillwater) and Iowa State. The Cowboys' loss to South Alabama is mind-boggling. It's not as if South Alabama is some juggernaut. They are 2-3 on the season. That was a butt-kicking.
3.) K-State beat Oklahoma State 48-0 last year in Manhattan. It was K-State's largest margin of victory in the series. It was also K-State's first victory against Oklahoma State since 2018. Was last year a sign that the series is shifting to K-State's advantage? We will see.
4.) Oklahoma State ranks 104th in the country in rushing offense per game with a 121.8 yards per game average. K-State's rushing defense ranks sixth in the country in rush defense per game, giving up an average of 73.2 yards per game. You have to run the ball effectively to win, and if these stats hold up in this game, the Cowboys may struggle to find a way to win.
5.) K-State ranks 15th in the country in total offense per game with a 482.2 average. Oklahoma State ranks 69th in total defense, giving up 371.2 on average. It appears from these numbers that K-State shouldn't have much trouble moving the ball against the Cowboys.
6.) Oklahoma State coach Mike Gundy is 9-6 in his career against K-State, while K-State coach Chris Klieman is 1-3 against the Cowboys. Klieman got over the hump of beating the Cowboys last season and is looking to continue that success.
7.) Oklahoma State has held its opponents scoreless on its game-opening drives in 33 of its past 48 games. K-State has scored a touchdown on its opening drive in all four games this season. Something has to give here. It will be interesting to see if K-State can continue its streak of scoring on the opening drive of the game or if Oklahoma State can break the streak.
8.) Oklahoma State's defense has produced a shutout half in two of four games this season. K-State has scored at least 10 points in every half of every game. Can Oklahoma State's defense slow down K-State's offense? Based on the numbers, I would guess not, at least not for an entire game.
9.) Oklahoma State has held opponents under 50% on third-down conversions in 41 of the last 42 games. K-State ranks eighth in the nation in converting on 54.4% of its third-down opportunities. It will be another item to watch in the game. K-State is one of the best teams in the country converting third downs, and Oklahoma State has been consistently good at preventing third down conversions.
10.) K-State quarterback Will Howard has thrown for over 250 yards in each of the first four games, the longest streak ever by a Wildcat. Oklahoma State's pass defense ranks 75th in the country, giving up 233.8 yards per game on average. Based on these numbers, the odds are that Will Howard will have another big passing day against the Cowboys.
What does all of this mean? I don't see any definitive advantage for Oklahoma State. K-State should get the victory against the Cowboys. My prediction is K-State 35, Oklahoma State 21.