Big 12 News
Baker Mayfield Named Guest Picker for College Gameday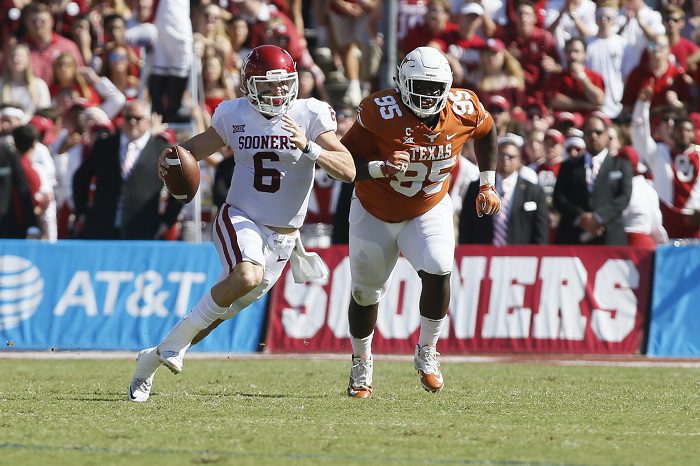 One of the greatest college football players of all time and former Oklahoma Sooners' quarterback Baker Mayfield has been officially named as the guest picker for this weekend's episode of College Gameday.
The former Sooner gunslinger will be on set with the Gameday crew ahead of a monumental matchup between No. 3 Texas (5-0, 2-0) and No. 12 Oklahoma (5-0, 2-0).
During his time as a three-year starter at Oklahoma, Mayfield completed 69.8% of his attempts for 12,292 yards and 119 touchdowns with 21 interceptions, adding 893 yards and 18 touchdowns on the ground in that time.
In 2017, Mayfield took home the Heisman Trophy, as well as the Manning Award, Maxwell Award, Walter Camp Award, and Davey O'Brien Award after leading the most potent offense that college football had ever seen with 4,627 yards and 48 total touchdowns and just six interceptions.
In his time as a Sooner, Mayfield went 2-1 against the Texas Longhorns and has also been very vocal about his disdain for the team south of the Red River.
Directly following College Gameday, Oklahoma and Texas will kick off the 119th Red River Rivalry at 11:00 a.m. CT on ABC.