Big 12 News
All Five Big 12 Favorites Lost in Week 6 of the College Football Season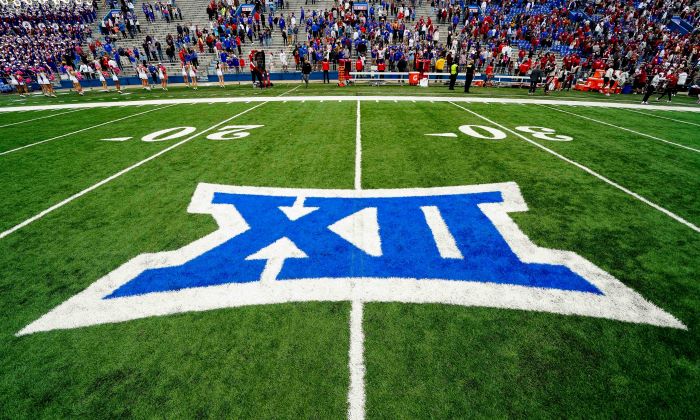 The Big 12 Conference just had one of the wildest weeks in college football history with all five games on the schedule ending with the underdog winning outright.
The Big 12 was expected to be one of the most unpredictable conferences of the 2023 college football season. But we're already seeing that play out before the halfway mark of the season and with conference play still in its infancy.
During Week 6 of the season, the Big 12 played five games, and in four of them the underdogs won outright, while the other game included the team who began the week as the favorite ending up on the losing end.
On Friday night, it was Oklahoma State beating Kansas State 29-21 after coming into the game as an 11.5-point favorite. Then on Saturday, Oklahoma upset Texas 34-30 in the Red River Rivalry, after the Sooners went into the game as a 6.5-point underdog. In the afternoon game, UCF became a two-point favorite against Kansas by kick off after John Rhys Plumlee was announced to be playing at QB for the Knights, but UCF got crushed 51-22. In the night games, TCU was a 6.5-point favorite at Iowa State, and it was the Cyclones rolling to a 27-14 victory. Then, Texas Tech, who opened as an underdog earlier in the week, but became a 1.5-point favorite as the week went along, handled the Baylor Bears 39-14.
Even by Big 12 standards, this is absolutely wild.
And now the Big 12 is a jumble of 2-1 and 1-2 conference records. Nine of the 14 teams in the league are sitting between those two records. Only West Virginia and Oklahoma are undefeated in conference play, while Cincinnati, UCF and Houston are the only winless teams in league play.
Now, it's onto Week 7. Can the Big 12 top itself? I wouldn't bet against them. There's no predicting this league this season.