Baylor Bears
Big 12 Football Week 6: The Good, the Bad, and the Ugly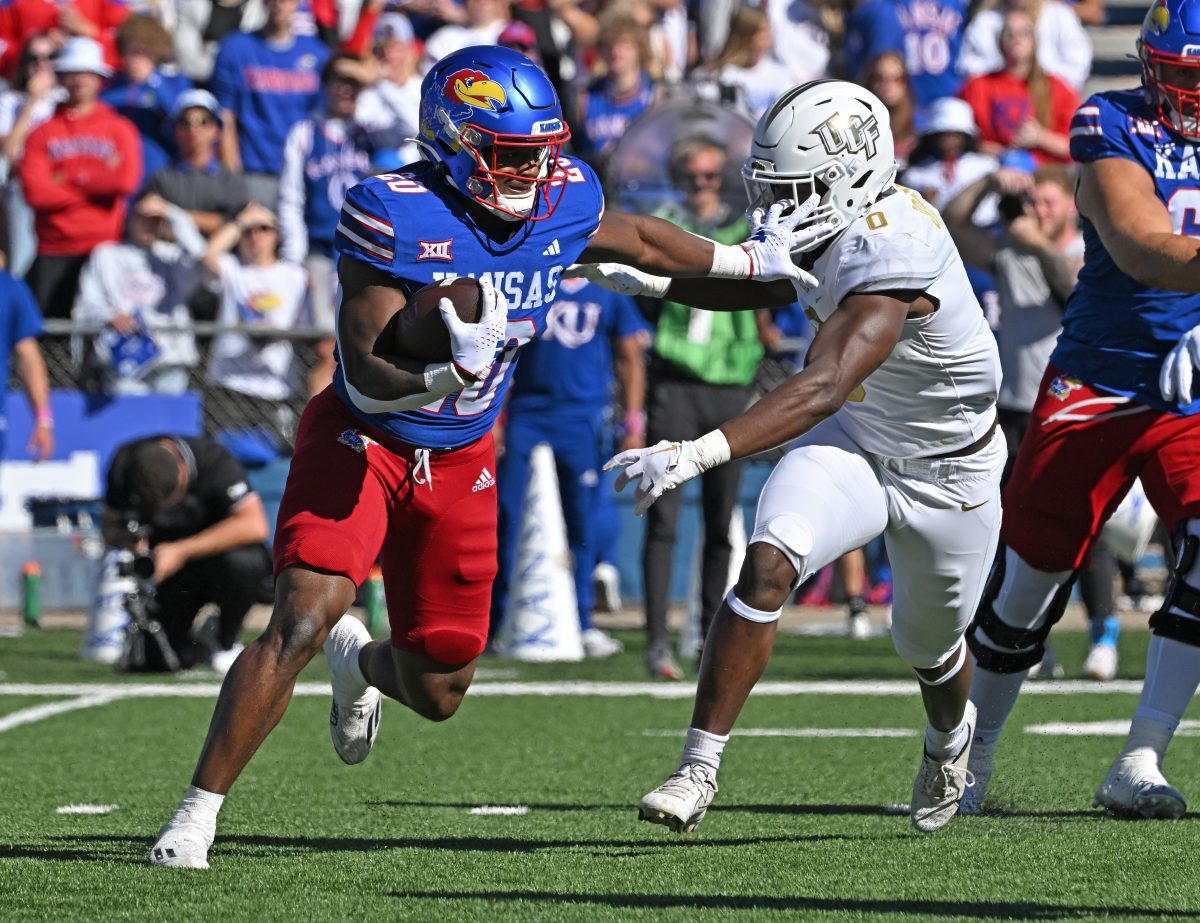 Week Six is officially in the books as the Big 12 Conference had yet another exciting weekend. The action started on Friday night in Stillwater and ended late Saturday in Waco. Here is the good, bad, and ugly from Week Six in the Big 12.
The Good
Oklahoma State Settled on a Quarterback (Beat Kansas State 29-21)
For weeks, I have been begging for Oklahoma State to stop using a three-man quarterback rotation and it appears that they have finally picked one with Alan Bowman. While he didn't do anything flashy, he kept the chains moving and didn't turn the football over. Plus, this offense finally fed running back Ollie Gordon, who had a great game as well. As good as the offense was, the defense really helped seal the deal with those three takeaways and one of them went for a score. I just wonder what Oklahoma State would have looked like if they had just stuck with Bowman in the first place.
Oklahoma's Offense (Beat Texas 34-30)
Coming into this game, I knew Oklahoma's defense was for real. We saw the defense have some big moments in this game between the takeaways and the goal line stop in the fourth quarter. However, most of the concerns for Oklahoma were on the offensive side of the ball. And boy, did this offense step up to the challenge on multiple occasions. Before the half ended, Dillon Gabriel marched the offense down the field and if not for a drop, Oklahoma would have put six on the, board but instead had to settle for three.
Then with just 1:17 left in the game, Oklahoma was down by three on their own 25-yard line. Dillon Gabriel effortlessly drove the ball downfield and Oklahoma ended up scoring in just five plays. The Sooners took the lead with just 15 seconds left when Gabriel hit Nic Anderson for a score. Whenever this offense needed to respond, they did. This Oklahoma Sooners team is for real, folks.
The Kansas Run Game (Beat UCF 51-22)
Even without starting quarterback Jalon Daniels, this offense still found a way to be effective. Kansas rushed for a whopping 399 yards and averaged 7.8 yards per carry on 51 attempts. Devin Neal and Daniel Hishaw Jr. combined for 288 yards and three touchdowns on the day, and it was the first time since 1995 that Kansas had two players rush for over 130 yards in a single game. With the win, they move to 5-1 for the second-straight season.
Iowa State's Rushing Attack (Beat TCU 27-14)
For over a year now, Iowa State has struggled to run the football. Last season, they had the worst rushing offense in the Big 12 and their struggles continued earlier this season. However, this team has seemed to have turned the corner in the run game. Last week, they ran for 150 and against TCU they racked up 215 yards on the ground. Eli Sanders led the way with 99 yards and a score and the holes that these running backs ran through were massive. It seemed like as the game went on, Iowa State's offensive line wore down the TCU front. Whenever you can run like they way they did on Saturday night, it opens up the offense more for their young quarterback and takes some of the pressure off of him. I also want to say how nice it was for Iowa State to honor Jack Trice. That was a pretty cool scene in Ames.
Texas Tech Came to Play (Beat Baylor 39-14)
This was a monster road win for Texas Tech as they absolutely crushed Baylor in Waco. Behren Morton threw three touchdown passes and the running game helped him out tremendously. Tahj Brooks was the star of the show as he ran for 170 yards and a score. Baylor had no answer for him whatsoever. But to me, this game was won in the trenches. Tech's offensive line worked Baylor's front and Tech's defensive line dominated Baylor's offensive line all game long. The Red Raiders were able to sack Blake Shapen six times in this game.
The Bad
The Texas Turnovers and Prevent Defense (Lost 34-30 to Oklahoma)
While Texas had some great moments in this game, they did a few things that were very costly. Quinn Ewers threw two interceptions and fumbled the ball as well. Two of the turnovers were inside Texas territory and one was in the red zone. If that wasn't bad enough, the Longhorns also failed to score in four tries when they were on the one-yard line. Then when Texas finally regained the lead with a little over a minute left, they went in full prevent mode and let Oklahoma score the winning touchdown in just five plays. You can't make these kinds of mistakes and expect to beat a team like Oklahoma. Between turnovers and missed opportunities, it was too much to battle through. Now Texas needs to take care of business to try and get a rematch in Jerry World for a Big 12 title.
TCU's Mistakes (Lost 27-14 to Iowa State)
Last weekend against West Virginia, TCU made some terrible decisions with clock management. On Saturday against Iowa State, they made some bad mistakes once again. Chandler Morris threw interceptions in the first two drives of the game and TCU had a punt blocked deep in their own territory that gave Iowa State points before the half. Then later in the game, TCU had a 26-yard punt when they were backed up near their own end zone. If that wasn't bad enough, Chandler Morris went down in the second half and never came back in the game. Things aren't looking too good in Fort Worth right now.
The Ugly
Kansas State's Turnovers (Lost 29-21 to Oklahoma State)
They say if you don't play your best on the road in the Big 12 then you will get beat and that is exactly what happened to Kansas State on Friday night. The defense played well enough to win, but the offense simply turned the ball over too many times. Will Howard threw three interceptions and one of them went for six the other way. It seemed like they could never get in a rhythm offensively and even when they had a chance to tie the game late, they just couldn't get anything going. This was a tough loss for the defending Big 12 champs.
UCF (Lost 51-22 to Kansas)
Last weekend UCF blew a 35-7 lead against Baylor, and it looked like this team never fully recovered from that. John Rhys Plumlee was announced as the starter and while he did play, he was clearly still injured. He couldn't stay out for very long and backup Timmy McClain had to fill in. With McClain in, the offense couldn't get anything going and ended up getting shoutout in the first half which hasn't happened since 2015. While the offense struggled, the defense was even worse. UCF gave up almost 400 yards on the ground and had no answer for slowing down the Kansas rushing attack. Luckily for this team, they get a much-needed bye week so hopefully Plumlee can get healthy again.
Baylor (Lost 39-14 to Texas Tech)
There is no way to sugar coat this because Baylor got their you-know-what handed to them on Saturday night. The defense couldn't stop Texas Tech's run game and they wanted no part in tackling Tahj Brooks. Meanwhile, the offense couldn't do anything because the offensive line was getting manhandled up front. Blake Shapen was sacked six times and Baylor averaged 0.6 yard per carry. This team did nothing right in this game and just like UCF, they get a much-needed bye week.