featured
HCS Roundtable: Biggest Winners and Losers In Week 6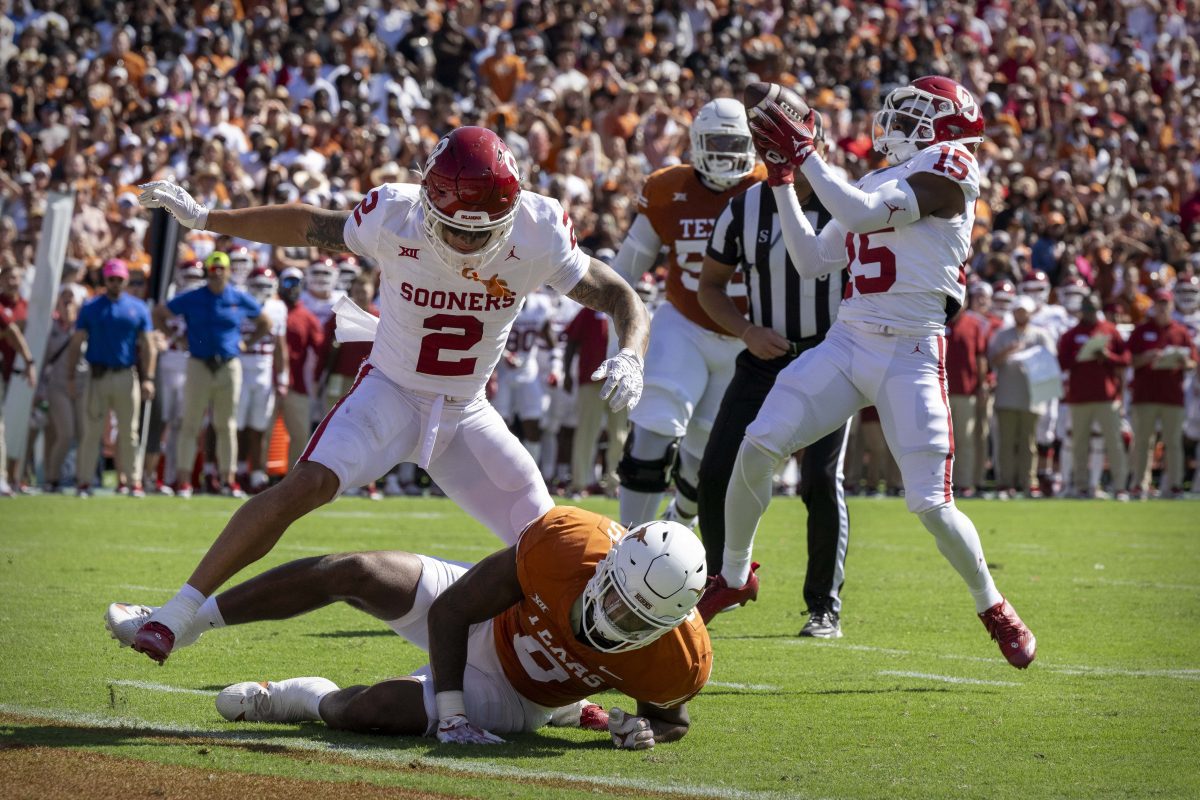 Somehow we've reached the halfway point of the regular season, as Week 6 is now behind us and Week 7 is quickly approaching.
We witnessed Oklahoma pick up a major victory over Texas in the Cotton Bowl, Oklahoma State pull off a major upset over Kansas State on Friday night, Kansas run rampant over UCF, and Iowa State take down TCU to get to 2-1 in conference play.
In Week 7, we should find out even more about the hierarchy of this conference, especially with the middle of the pack being almost impossible to get a feel for to this point in the season. However, we do have some valuable information to take from what we've just seen.
With that being said, the Heartland College Sports staff will take each week to name the week's biggest winner and loser. Here's a look at their answers for Week 6.
Pete Mundo
Biggest Winner: Mike Gundy
After two weeks of "hot seat" talk, Mike Gundy roped us all back in on Friday night, beating the defending Big 12 champs in impressive fashion with a dominant win over the Kansas State Wildcats. Honestly, who saw it coming? Raise your hand! No, you didn't. None of us did. But that's what has made Mike Gundy successful for the better part of two decades in Stillwater. Boy, did he need that one?
Biggest Loser: Baylor Bears
Baylor allowed one of their former assistants to walk into Waco and crush the Bears, who continue to look like an awful football team, sans three quarters vs. Utah and one quarter against UCF. That's a bad look for Aranda and the team. Plus, you have players calling out teammates after the game. None of this is good.
Bryan Clinton
Biggest Winner: Oklahoma Sooners
This week's biggest winner was an easy choice after Brent Venables and the Sooners went into the Cotton Bowl and upset Texas, who many believed was the best team in the country through six weeks. In a 34-30 classic, Oklahoma's defense forces three turnovers while recording five sacks and 10 tackles for loss on the day. Coming into the game, the national narrative was that OU simply couldn't hang with the Longhorns along the line of scrimmage. Well, that proved to be nothing more than a fallacy as Oklahoma's offense and defensive line seemed to have the upper hand for most of the afternoon. The victory not only legitimizes what OU has done to this point in the season, but it also gives them the best win in the country heading into the back half of the season and vaulted them into the top five of the AP Poll. With the initial College Football Playoff rankings coming at the end of this month, Oklahoma has set itself up nicely to be in consideration for a top-four spot.
Biggest Loser: Kansas State Wildcats
Coming into Week 6, Oklahoma State had looked like one of the worst teams in the Big 12, and outside of Houston, I would say they were the most deserving squad on that dreaded No. 14 spot in the conference power rankings. However, on Friday night, it was the Cowboys who controlled a matchup with Kansas State from wire to wire. K-State quarterback Will Howard threw three costly interceptions, including a pick-six just before halftime. The other issue that seemed to show up in this one was inexperience at key positions, with several key K-State players missing the game with injury. In what will likely end up a costly defeat in the Big 12 race, Kansas State was inexplicably sloppy this week, which is very uncharacteristic of a Chris Klieman team. One of the most distinguishable qualities of K-State has been their ability to avoid beating themselves. Well, on Friday night that is exactly what they did. Credit to Mike Gundy and Oklahoma State for a great game plan, but this one hurts for the Wildcats.
Joe Tillery
Biggest Winner: Dillon Gabriel
For what it's worth, Dillon Gabriel may not have had the best stat line of any Big 12 quarterbacks in week 6 but that did not matter. Gabriel has found a way to somewhat slip through the cracks in terms of quarterback rankings heading into the 2023 season with voters showing love to Texas' Quinn Ewers, Kansas' Jalon Daniels, and Kansas State's Will Howard (we'll talk about that later). Gabriel planted his flag atop the Big 12 after dethroning the Texas Longhorns in the Red River Rivalry earning the crown for the league's best quarterback until someone can strip him of that title. If you need any further reasoning, look no further than Oklahoma's game-winning drive with less than a minute to play where the Hawaii native flawlessly executed the offense to secure the Sooners' 34-30 victory over Steve Sarkisian and company.
Biggest Loser: Will Howard
While Kansas State's Week 6 loss to Mike Gundy and the Oklahoma State Cowboys should not sheerly rest on the shoulders of Will Howard, rationality is not something that most college football fans should expect to preach. Howard threw three costly interceptions in the Wildcats' 29-21 loss finishing with a stat line of 15-34 for 152 yards and a total QBR of 42.4. I do not expect to see the Wildcats turn to true freshman quarterback Avery Johnson anytime soon, but if Howard's struggles to hang onto the football continue, Chris Klieman may be put in an uncomfortable spot.
Derek Duke
Biggest Winner: Oklahoma
To me, the Sooners were the clear-cut winner from the weekend. The Red River Showdown was the only top 25 matchup in the Big 12 and both teams came in undefeated. Everyone and their mother were talking about how good Texas was and how good they were upfront. While Texas was getting praise, Oklahoma was getting questioned. Well, the Sooners answered every question to me. They dominated the line of scrimmage on both sides of the ball and Dillon Gabriel put himself in the Heisman conversation after his performance. With the win, Oklahoma now is in the driver's seat of the Big 12 Conference.
Biggest Loser: Baylor
This shouldn't shock anyone who watched Baylor on Saturday. Texas Tech absolutely manhandled Baylor in Waco. The Red Raiders were dominant on both sides of the ball and they did it for four full quarters. Baylor wanted no part in tackling Tahj Brooks, and it clearly showed. Meanwhile, the offensive line couldn't block a soul as they gave up six sacks and over ten tackles for loss. This is a bad football team and outside one miracle half, the Bears have been pathetic this season.