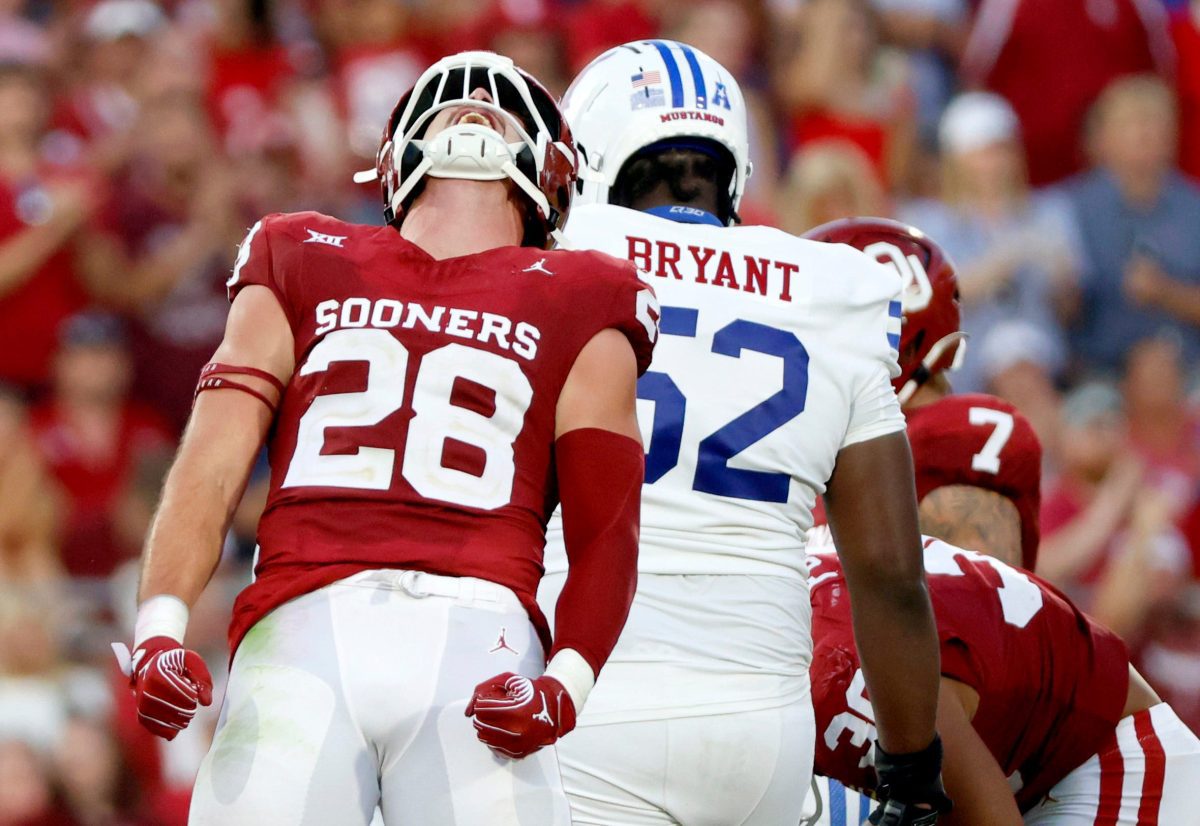 The Oklahoma Sooners are fresh off of a major win on Saturday afternoon taking down the third-ranked team in the country, the Texas Longhorns, 34-30.
Two members of Oklahoma's defense, linebackers Danny Stutsman and Jaren Kanak, celebrated the achievement by getting matching 'Horns Down' tattoos to commemorate their disdain for the program in Austin.
Stutsman and Kanak were huge for the Sooners in Saturday's outing recording 17.5 tackles and a sack between the duo. Oklahoma's defense kept the Longhorns to their season-low of 30 points despite surrendering 527 yards of total offense.
Brent Venables' defense sealed the deal by winning the turnover battle 3-0 with two interceptions and a forced fumble. Defensive backs Kendel Dolby and Gentry Williams both recorded interceptions from Quinn Ewers to give the ball back to Dillon Gabriel and the offense which eventually won the game on a last second game-winning touchdown drive to take the lead with 15 seconds remaining.
Stutsman and Kanak have both continued to impress this season with the pair combining for 93 total tackles, four sacks, one interception, and one forced fumble. Oklahoma enters the offweek with a 6-0 record as they continue to work their way towards one final Big 12 Championship game appearance.