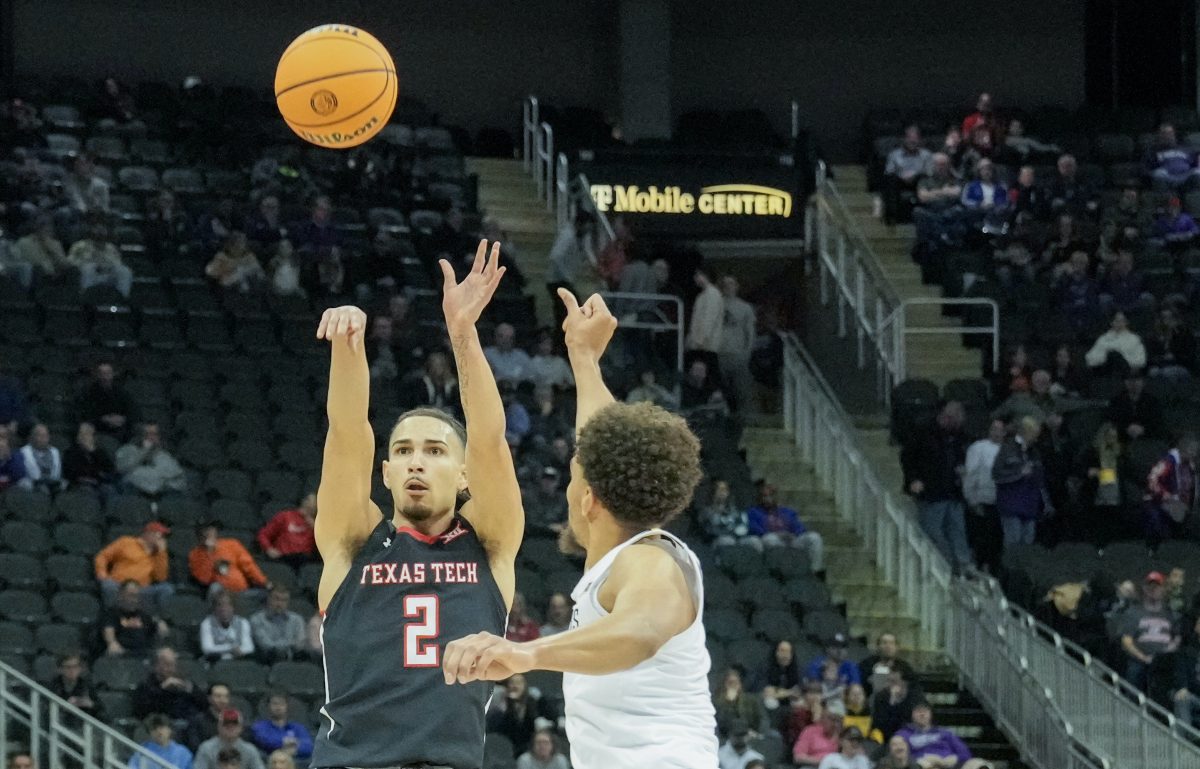 The Texas Tech Red Raiders are preparing for the 2023-24 men's basketball roster and below is a preview of every player on the roster entering November's opening game.
Below are the returning players, the transfers and the freshmen that will play a role in Texas Tech's upcoming season.
Expected to Return
Lamar Washington
The 6-foot-4 sophomore guard played in every Texas Tech game last season, logged 15 minutes per game and averaged 3.4 points, 1.8 rebounds, 1.8 assists and 0.9 steals. He had a career-high 13 points and five steals in a win over No. 13 Kansas State at home on Feb. 11. He'll compete for a larger piece of playing time and a fresh start under new head coach Grant McCasland.
Pop Isaacs
The 6-foot-2 sophomore was one of the bright spots for the Red Raiders as a true freshman, as he earned Big 12 All-Freshman Team honors and averaged 11.5 points, 2.7 assists, 1.1 steals and 2.0 rebounds per game. He finished third in scoring among freshmen in the Big 12 and was fourth throughout the conference by averaging 2.5 made 3-pointers per game. Isaacs's game could take a bigger jump this season.
D'Maurian Williams
The 6-foot-3 senior guard probably should have gotten more playing time a season ago. The Red Raiders had hoped he would be an answer behind the 3-point arc. Instead, he was buried and played just 10 minutes per game. But, he shot 36 percent from the 3-point line, so there is untapped potential. He averaged 3.1 points, 1.3 rebounds, 0.6 assists and 0.4 steals per game.
Robert Jennings
The 6-foot-7 sophomore forward was set to transfer out at one point. But he's opted to stay with the new coaching staff. He averaged 2.7 points, 1.9 rebounds and 0.2 blocks per game last season and hopes to work himself into more playing time.
Kerwin Walton
The 6-foot-5 senior transferred to the Red Raiders before last season, played in 27 games and started seven of them. He's another player the Red Raiders really didn't use to his full effectiveness. He shot 41 percent from the 3-point line but was only able to shoot 56 of them. He nailed five of them against LSU. He's made 104 3-pointer for his career. He has two years of eligibility remaining.
Arrivals Via Transfer
KyeRon Lindsay
The 6-foot-8 guard transferred to Texas Tech from Georgia transfer during last season and had to sit out the rest of the year after playing 10 games at Georgia. With the Bulldogs, he was a factor, as he averaged 6.2 points and 5.2 rebounds per game. He recorded a double-double in his third collegiate game after going for 14 points and 10 rebounds against Miami (OH). He's an intriguing part of the mix.
Chance McMillian
The 6-foot-2 junior guard is a transfer from Grand Canyon who should give the Red Raiders a boost from the perimeter. He averaged 10.9 points for the Lopes last season, while also dishing out 2.2 assists. He also had 52 steals and shot 44.4 percent from the 3-point line, an area where the Red Raiders really need help.
Darrion Williams
The 6-fot-6 sophomore guard transferred in from Nevada. He was named the Mountain West Freshman of the Year in 2022-23 season after earning Nevada Gatorade Player of the Year following his senior year of high school. He averaged 7.7 points, 7.3 rebounds, 2.7 assists, and 1.4 steals per game as a freshman and is in line for a jump in production this season.
Joe Toussaint
The 6-foot senior guard transferred in to Texas Tech after Bob Huggins was fired as the head coach at West Virginia. Before WVU, he played three seasons at Iowa. For his career he has scored 792 points and recorded 368 assists. He averaged 9.4 points and 2.6 assists per game last season at WVU. He can be effective as a starter or as a reserve.
Warren Washington
The 7-foot forward is an Arizona State transfer who was on the Pac-12 All-Defensive Team last season. With ASU he had 841 points, 569 rebounds and 111 blocked shots in his career. He has one year of eligibility left and he joins a Red Raiders team that could use his height and averages from a season ago — 9.2 points, 6.9 rebounds and 1.8 blocks.
Devan Cambridge
The 6-foot-6 senior forward is also transferring in from Arizona State, where last year he averaged 9.8 points and 5.4 rebounds per game. For his collegiate career he has 899 points, 479 rebounds, 76 steals and 64 blocks in 127 career games. He helped ASU reach the second round of the NCAA Tournament last year. Before that, he played at Auburn. This is his final year of college basketball.
Jack Francis
The 6-foot-3 sophomore guard joins Tech after scoring more than 1,000 points in his high school career with Anderson High School in Austin, Texas. He wasn't with the Red Raiders last season.
Class of 2023 Signees
Drew Steffe
The 6-foot-5 forward from Memorial High School in Frisco, Texas, was a four-star recruit who has a reputation for hitting the 3-pointer.
Eemeli Yalaho
The 6-foot-8 forward is from Jyväskylä, Finland, but wrapped up his prep career at Western Reserve Academy (Hudson, Ohio) where he averaged 15.2 points, 7.6 rebounds and 3.5 assists per game. He played for the Finland U18 National Team where he helped it win the bronze at the FIBA U18 Division B.
Starting Five: Isaacs, Cambridge, Washington, Toussaint, Darrion Williams
First Four off Bench: D'Maurian Williams, Lindsey, Walton, Jennings
You can find Matthew Postins on Twitter @PostinsPostcard