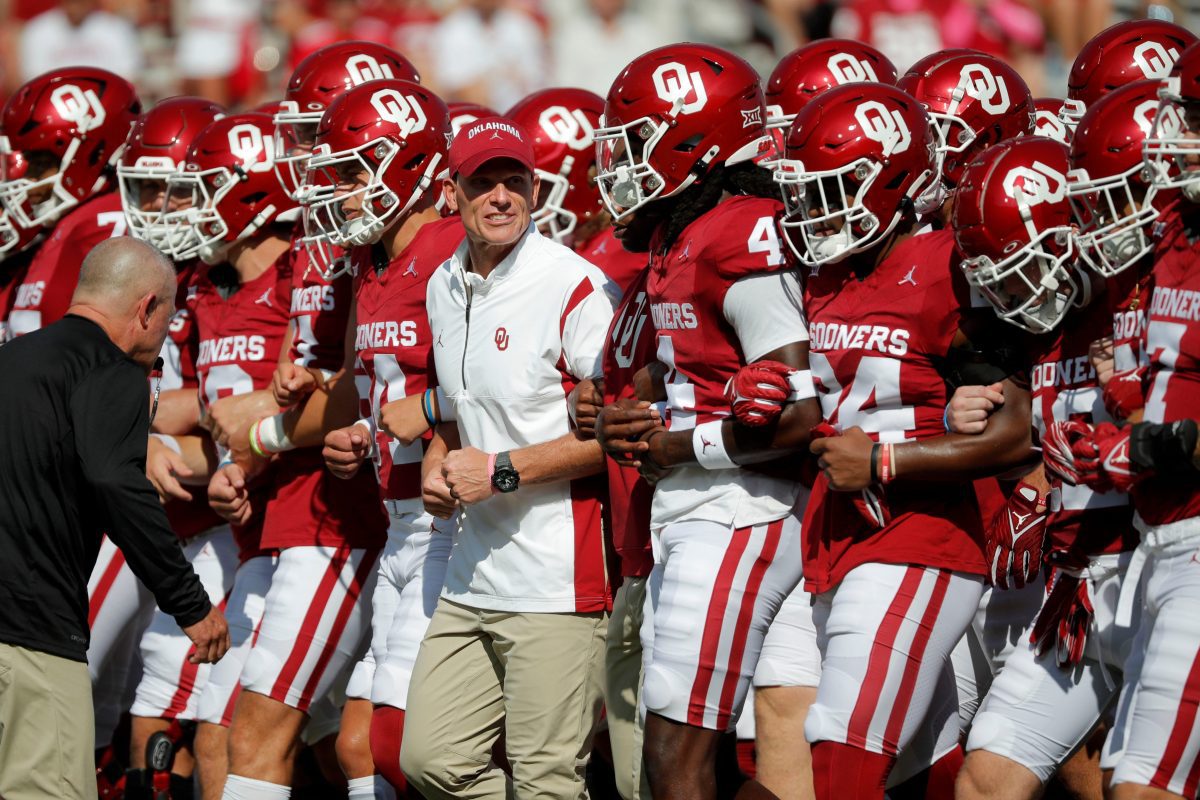 The Oklahoma Sooners picked up the biggest win of the Brent Venables' era on Saturday with a 34-30 win over the third-ranked Texas Longhorns.
The win vaulted Oklahoma (6-0, 3-0 Big 12) into the top five of the latest AP Poll and officially introduced the Sooners to the nation as a legitimate College Football Playoff contender in Venables' second year on the job.
However, that wasn't the case coming into the Red River Rivalry. Pundits across the country, regardless of affiliation, gave the Sooners little chance of kicking off Texas (5-1, 2-1 Big 12), and that wasn't lost on the underdogs.
Now, in the aftermath of the massive victory, Oklahoma has released a seven-and-a-half-minute short film documenting the moments leading up to the game, and what happened in the Cotton Bowl. To say it's gone viral is an understatement, as it already has 5.3 million views on Twitter.
If you're a Sooner fan, I don't know how that wouldn't get you fired up for the future in Norman.
Oklahoma is on a much-needed bye week after the physical win and will host UCF (11:00 a.m. on ABC) in Week 8 when they return to action.