Big 12 News
Oklahoma Lands Top-Rated International 2024 Prospect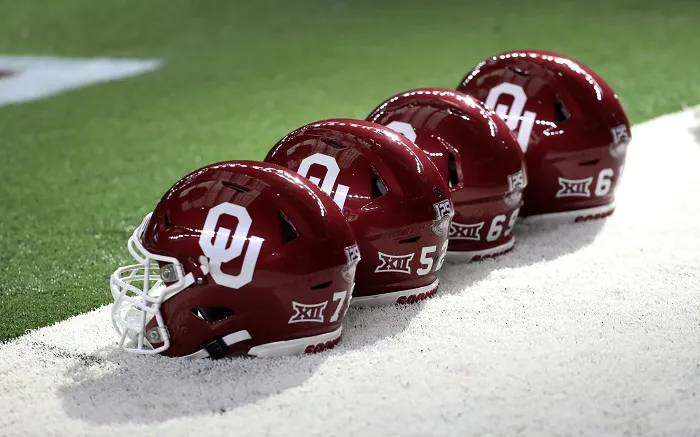 Brent Venables and the Oklahoma Sooners got some good news on Thursday morning as they landed a verbal commitment from the No. 1 player out of England, 2024 three-star OT, Daniel Akinkunmi.
Akinkunmi, listed at 6-5, 300 pounds, plays for London NFL Academy and took an official visit to Norman last month, which he says made the difference in his recruitment. However, the visit didn't get off to the best start after a long trip across the Atlantic.
"I felt like at first, it was a bit of a rocky start; wasn't really sure if I was feeling it or not," Akinkunmi told OUInsider. "The second day was a very big difference. I think the main thing for me was watching film with Coach Bedenbaugh and watching the game. The team has changed so much. Just to see that in person — the defense, offense, how effective they are — it was amazing to see. It really showed me how much Coach Venables has changed the program."
Watching film with Oklahoma Offensive Line Coach Bill Bedenbaugh was something that stood out for him, and made him realize what makes Bedenbaugh one of the best.
"After the game, I was in the locker room with the players getting hyped," Akinkunmi said. "But after Coach Bedenbaugh came back from having a shower and getting ready and stuff, we went to go and watch the film. We went to go and watch the whole game. I felt like that experience was one of the biggest factors of me committing, to see Coach Bedenbaugh go through film. The passion, the detail [with which] he goes through film is insane. I've never seen it before. He was watching film and he was seeing the smallest details that [were] wrong, and complaining about them and sighing. I'm talking, they're taking one tiny wrong step with their foot and he's like, 'WHAT are you doing?!' Just to see that and see how detailed he is, [it] just shows why he's been such a great coach."
Oklahoma's class stands at No. 6 according to Rivals and could climb even higher in the coming weeks. The Sooners look to be a reemerging program with a 6-0 start in 2023 and a top-five ranking heading into the back half of their schedule.