featured
Three Thoughts on Houston's 41-39 Win Over West Virginia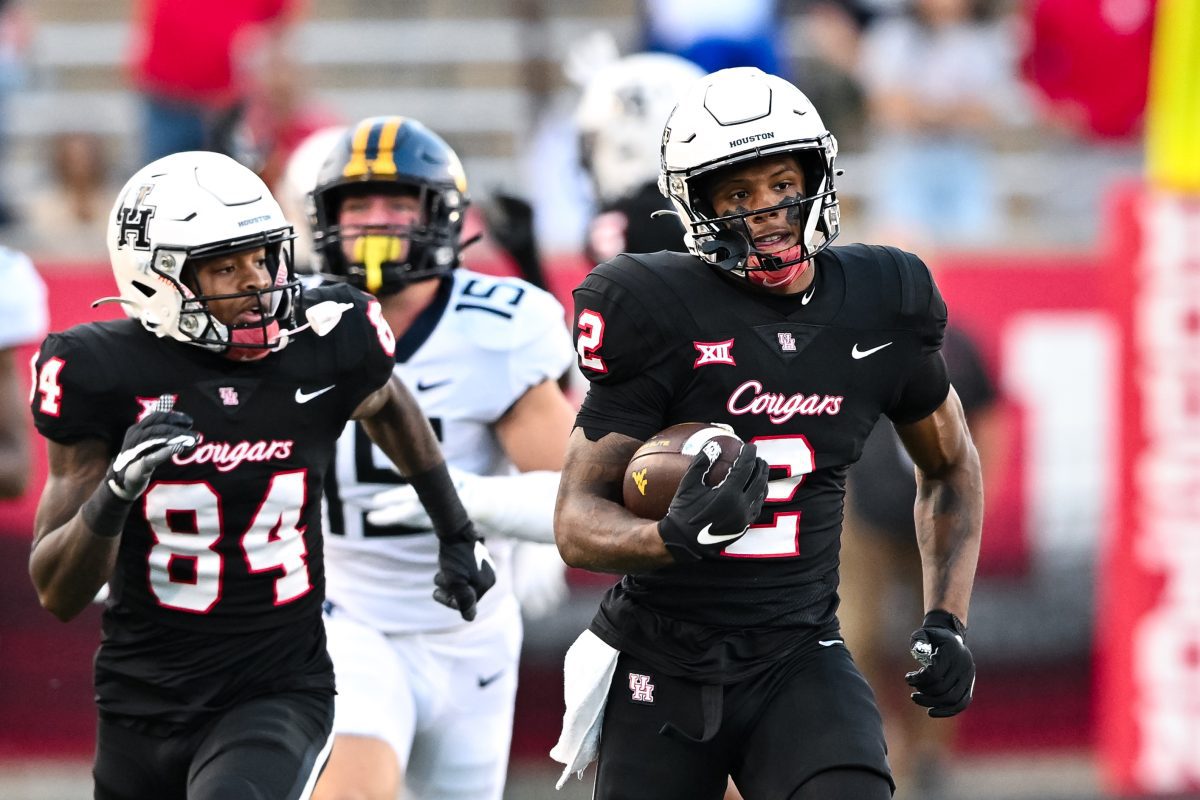 While Saturdays are for college football, don't forget about Thursday nights! We typically have to wait until Saturday for Big 12 football, but not this week. The Houston Cougars hosted the West Virginia Mountaineers for the first Thursday conference matchup of the season.
Both teams are coming off a bye week and this game was huge for both teams. Coming into this game, West Virginia is just one of two Big 12 teams undefeated in conference play. Meanwhile, Houston is still searching for their first Big 12 win. What we saw in this game was one of the most incredible finishes I have ever seen. Here are my three thoughts Houston's 41-39 miraculous win over West Virginia.
West Virginia Was Sloppy
Forget about the offense because they did more than enough to win this game. Everything else was the problem. In the first half, the Mountaineers did an excellent job shutting down Houston's offense. They gave up just 109 yards and allowed just one touchdown. But something changed in the second half. West Virginia gave up over 280 yards in the second half and let Houston score at will. In fact, Houston scored a touchdown on four of their six drives in the second half. West Virgina's secondary struggled and the defense had no answer for Houston's offense.
I also want to point out two more things that surprised me about this team. West Virginia game up a 100-yard kickoff return for a score in the first quarter. That hurts but what also hurts is eight penalties. Coming into this game, West Virginia was one of the least penalized teams in college football. Against Houston, they had eight penalties that cost them nearly 90 yards. While the offense was great, this team wasn't very good in other areas and that is why they got beat.
Houston Found a Way
Outside of a kickoff return for a score by Matthew Golden, the Cougars couldn't get anything going offensively. The good news was that the defense was playing great. It was the opposite story in the second half because the defense wore down and the offense caught fire. Houston got the ball six times in the second half, and they scored four touchdowns. Donovan Smith was excellent and Jospeh Manjack IV made some big plays as well as Stephon Johnson who came up with the incredible tip drill catch at the end.
It wasn't pretty and it wasn't perfect by any means but all that matters is that Houston got the win. This program needed something positive, and they got it. After the game, head coach Dana Holgorsen summed up this game perfectly.
What a Finish
I have seen a lot of Big 12 football over the years, but this game had one of the craziest finishes I have ever seen in my life. With less than 30 seconds left in the games, West Virginia was down by three points and faced a fourth and ten from the fifty-yard line. With the game on the line, Garrett Greene found Hudson Clement for a touchdown to give West Virginia the lead with just 12 seconds left.
After this I thought the game was over. But little did I know that this game was far from it. Due to an unsportsmanlike penalty, Houston got the ball in great field position down by four points. Donovan Smith completed a short pass to give his team a chance at one final throw to the end zone with just two seconds left.
As time expired, Smith heaved the ball towards the end zone, and it ended up being tipped and caught by Stephon Johnson.
Talk about a crazy way to get your first Big 12 win for Houston. I am not sure if I will ever see a game end like this ever. It just goes to show that ANYTHING can happen in the Big 12 Conference, and I love it. Bring on the chaos.