Oklahoma Sooners
Xavier Worthy on Oklahoma: 'You Would Think MFs Just Won the Natty'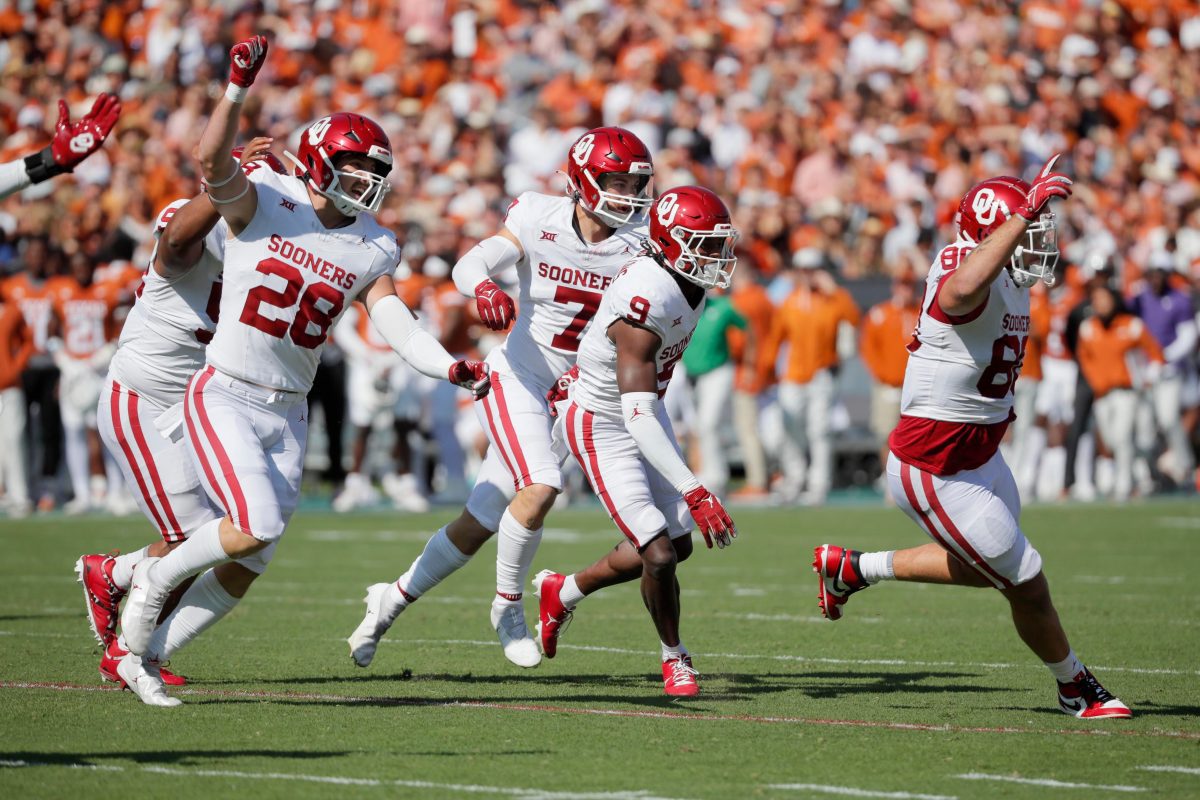 One year after Oklahoma was embarrassed by Texas in a 49-0 loss in the Cotton Bowl, the Sooners exacted revenge on their Red River rivals with a 34-30 victory in the Cotton Bowl on Saturady.
The aftermath of Oklahoma's victory has sparked all kinds of noise across the college football landscape, from a hype video on the Sooners' social media pages to an epic level of barking back and forth between the two fan bases. Much of the conflict has seemed to have OU linebacker Danny Stutsman as one of the focal points.
In the moments leading up to the game, Stutsman gave a speech to his team, which was included in the hype video, in which he said, "I know two f***ing things in life: Oklahoma only fears God, and Texas fears Oklahoma."
That, of course, has Texas fans and players feeling some type of way after already being disappointed with the loss.
Now, in the world of NIL, a line like that can earn a college player some serious cash, and it appears that Stutsman is capitalizing on the opportunity, striking a deal with Opolis Clothing who put the quote on a t-shirt.
Even better was the fact that Stutsman got his head coach, Brent Venables, to not only wear one of the shirts, but pose for a photo in it.
Apparently, that's all Texas wide receiver Xavier Worthy could take, as he took to Instagram to let everyone know how he feels about the new merch.
"You would think mfs just won the natty," Worthy said on Instagram.
While Worthy appears to say that the Sooners are making too much of the victory, it is the biggest win of Brent Venables' head coaching career, and it's not close. Now, sitting at 6-0 and No. 5 in the country, the Sooners are all alone atop the Big 12 standings, and have a clear path to the Big 12 Championship if they can take care of business.
However, if they make it to Arlington, Stutsman and the Sooners will likely find Worthy and the Longhorns on the other sideline, standing between them and a trophy.
After what we just saw in Round 1, and now this, sign me up for another go between the bitter rivals.