featured
HCS Roundtable: Who Establishes Themselves as the Third Big 12 Title Contender in Week 7?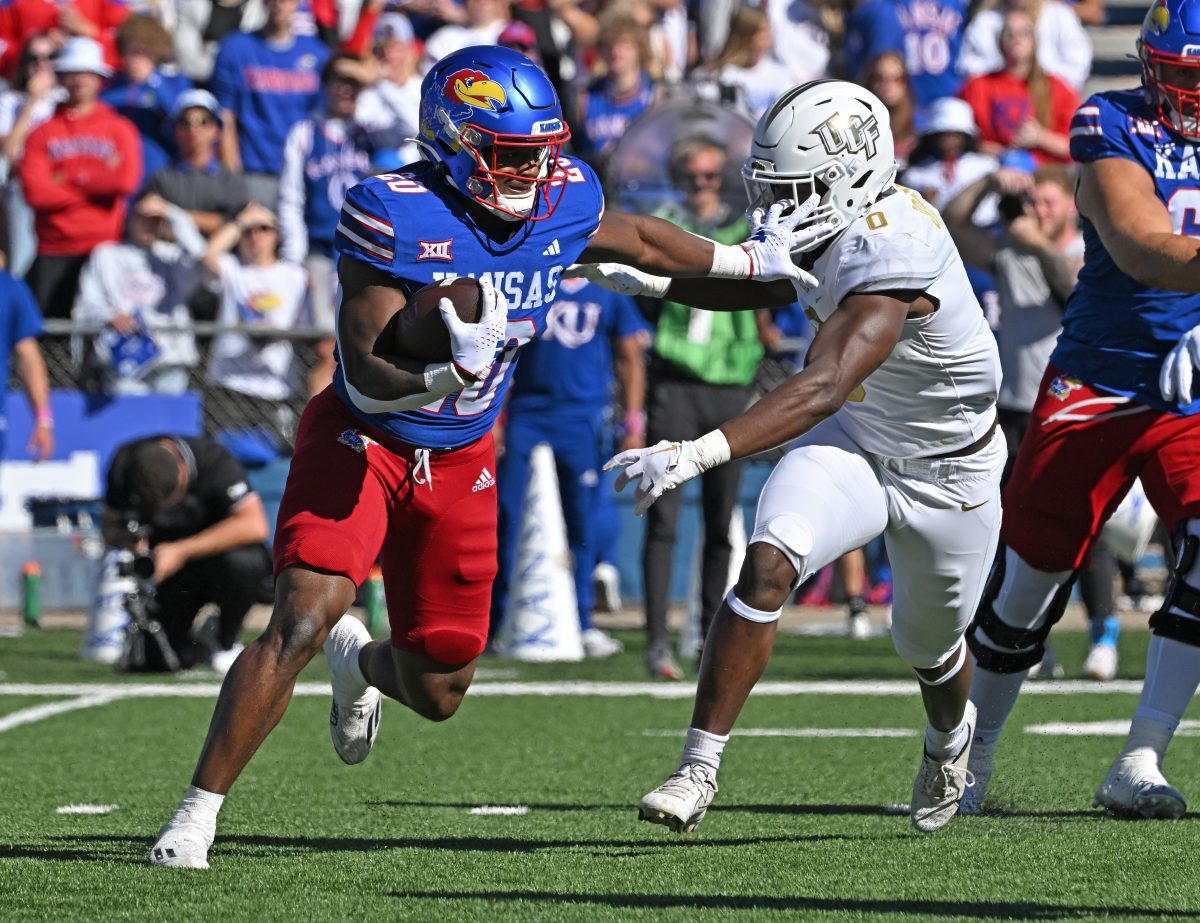 For the second consecutive weekend, we'll have just five Big 12 games to take in, with one of those on Thursday night with West Virginia heading to Houston to take on Dana Holgorsen and the Cougars.
Through the first six weeks of the 2023 season, Oklahoma and Texas have looked like the top two teams in the conference, and it's not particularly close. However, both the Sooners and Longhorns are off this week, which means Big 12 fans can turn their attention to who will establish themselves as the next contender.
Will it be the Kansas Jayhawks, who have worked themselves to a 5-1 record despite their starting quarterback missing several games? Will it be West Virginia, who is somehow sitting at 2-0 in Big 12 play? Maybe Texas Tech or Iowa State get to 3-1 in conference play despite rough starts?
Here's what the Heartland College Sports staff has to say on the matter.
Pete Mundo
Contender: No One
If Thursday night is any indication, we are due for CHAOS in Week 7 of the Big 12 football season. Just look at Houston vs. WVU. That ending made absolutely no sense. This week, every Big 12 game has a spread of under six points. We will see unpredictable outcomes, just like last week when all the underdogs won. So my prediction is we come out this week having absolutely no idea who the third-best team is in this league. But if you're forcing me to pick, the winner of K-State vs. Texas Tech would have a strong case.
Bryan Clinton
Contender: Kansas Jayhawks
As crazy as it may seem, I feel that the best team in the Big 12, outside Oklahoma and Texas, is Kansas. The Jayhawks' defense has been much better than expected to this point, especially against the run, which was an issue last season. Offensively, KU is running the ball as well as anyone in the country, ranking sixth nationally with 232.3 rushing yards per game. Despite Jalon Daniels missing four of the first six games, Jason Bean and the Jayhawks are finding ways to get it done and are 5-1 (2-1) heading into this weekend. Against Oklahoma State, the Jayhawks have a chance to not only one-up their in-state rivals (who lost to OSU last week) but establish themselves as a legit contender. To further the point, KU has a bye week coming up and then will get Oklahoma in Lawrence on October 28. Win this week and that's a ranked matchup, plus you might get your quarterback back. If Kansas can go to Stillwater and take care of business, they'll be the main contender to get to Arlington if the Sooners or Longhorns are to falter.
Matthew Postins
Contender: Iowa State Cyclones
Is 'I dunno' an option? Because honestly any team with just one loss going into this weekend is a potential contender to be No. 3. But, I'll take Iowa State. The quarterback play is further along than I expected it to be at this point. The defense is further along than I expected it to be. Really, given the program's tumultuous offseason, the whole team appears to have more chemistry than I expected. Plus, their schedule for the next few weeks is manageable — Cincinnati, Baylor, Kansas (who knows when Jalon Daniels will be back) and BYU are the Cyclones' next four games. After that? The Cyclones get a chance to control their own destiny with a home game against Texas and then a finale at Kansas State. It's still a slender needle to thread. But right now they have as good a chance as anyone behind Texas and OU.
Joe Tillery
Contender: Texas Tech Red Raiders
In all honesty, I really do not want to answer this question. I'm not sure that there is a correct answer here but I'll take the Red Raiders for the sake of being different. Saturday's game between Kansas State and Texas Tech should give Big 12 fans some insight into who can emerge as a title contender. The only issue I have with the title race is that games like Thursday's matchup between Houston and West Virginia will continue to happen on a weekly basis and take some of the best teams out in strange fashions. Joey McGuire's squad looks to be the next team up alongside Kansas and Kansas State, but in a league like the Big 12, anything can happen.
Derek Duke
Contender: Kansas State Wildcats
After last night's game in Houston, it makes this question a little bit tougher to answer. West Virginia was one of the teams that was in the conversation before losing to Houston. Kansas is probably up there as well but without Jalon Daniels, they are not the third-best team in the Big 12. Kansas State was my pick to get back to a Big 12 title game and I am still going to stick with that even though I know they aren't better than Oklahoma or Texas right now. The Wildcats are coming off a bad loss to Oklahoma State last week but they are the only other Big 12 team I trust to be called the third-best. Will Howard had a bad game but I expect him to bounce back. They have some weapons and I still like that offensive line of theirs. Plus, their defense is still good enough to get the job done. Give me Kansas State as the third-best team in the Big 12.